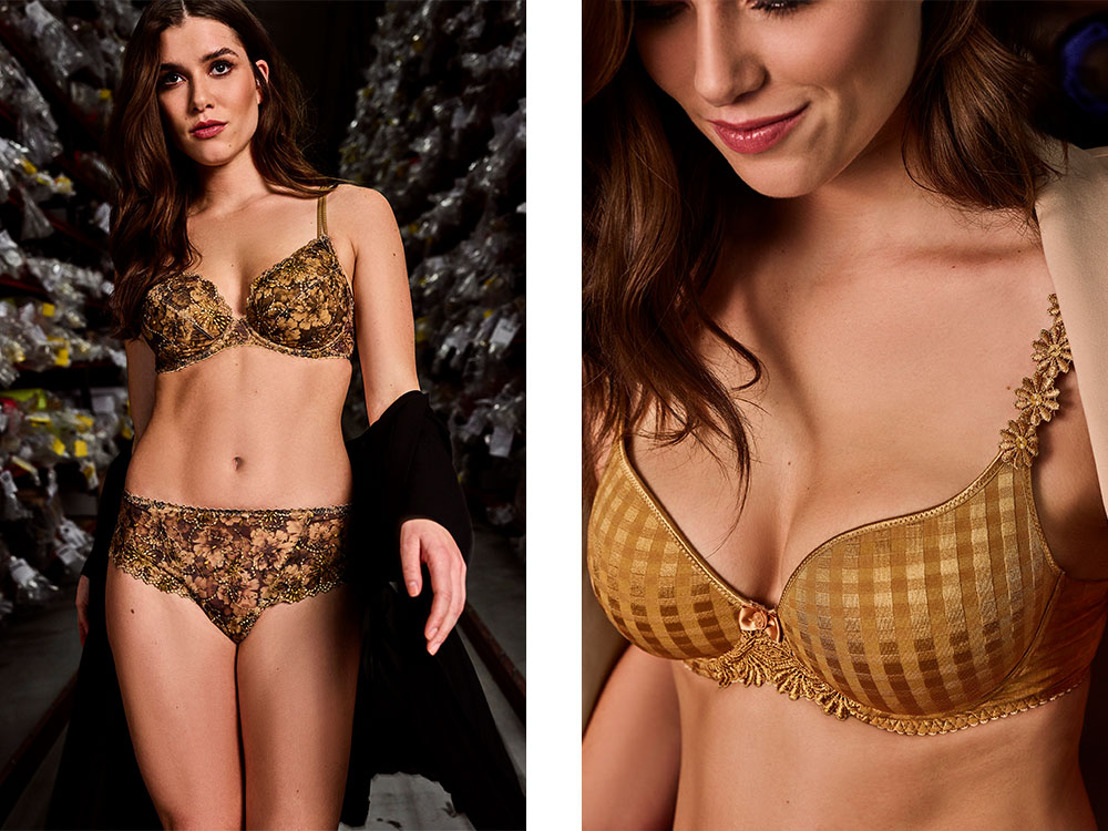 The gift of giving
Give more than just a gift with Marie Jo
Bid farewell to a turbulent 2020 with a heart-warming party in your trusted bubble and spectacular gifts under the tree. Marie Jo is taking the art of giving to the next level. Treat your family, friends, and loved ones to gorgeous and festive lingerie. Or give the gift of me-time with an incredible fitting room experience. Then sit back and enjoy the twinkling eyes and happy faces around your party table. An ode to the gift of giving!
Festive and unique lingerie
Marie Jo's iconic Avero bra was given a festive make-over in shimmery gold. Elegant details like the golden sequins on the straps add extra sparkle. Avero in gold makes for a stunning eye-catcher under your party dress and is the perfect holiday gift.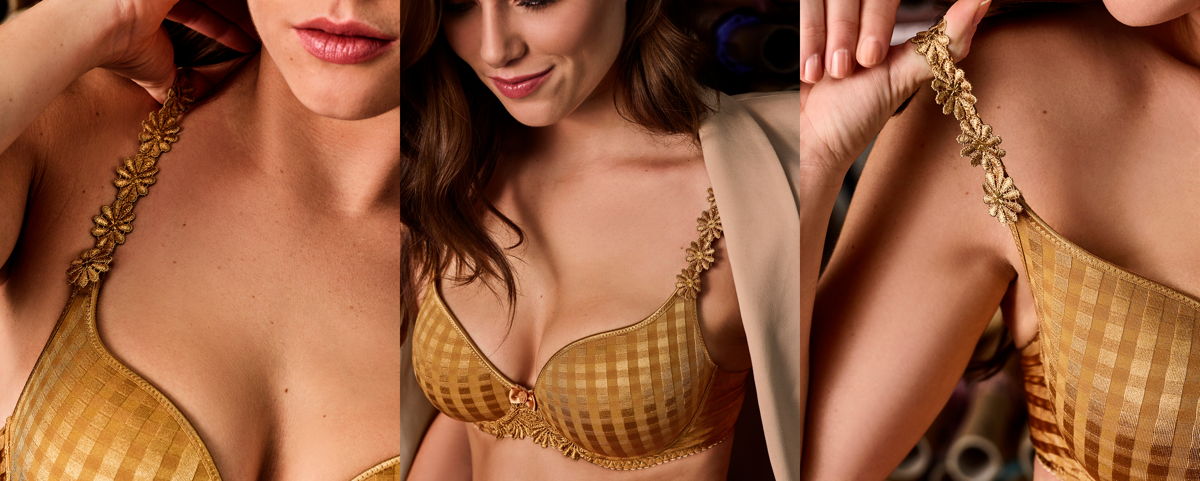 Another star in Marie Jo's fall collection is Jane. Unique details, elegant floral embroidery, and gauzy tulle add a modern touch to this classic. The result? Sophisticated lingerie that will make every woman shine! Heart-warming to give and wonderful to receive.
Shop local
Marie Jo's fall collection includes a wide range of styles, from a full-cup underwire bra to a padded balcony bra and a feminine push-up bra. In short, there's something for every woman. If you're not sure about the right fit for your wife or girlfriend, stop by your local lingerie boutique and ask the experts.
The coronavirus pandemic has made the importance of shopping local more obvious than ever. Our professional lingerie stylists can help you find the perfect set. Give the gift of elegant and confidence-boosting lingerie topped with a festive bow!
The gift of me-time
Do you prefer experiences over tangible gifts because they make a big impression and they create lasting memories? If so, give your wife, girlfriend, sister, or mother the gift of me-time in the form of a gift card to her favorite lingerie boutique. Over the years she's built a good relationship with the lingerie stylists, she gets the best advice about fit and style, and she always leaves the fitting room with a smile. There's no better way to ring in the new year!
Want to discover the festive collection? click here
Find your nearest store at mariejo.com.
Vanessa De Vuyst Media & PR Manager, Van de Velde