Summertime and the living is easy…Dive into summer with confidence in Marie Jo Swim
Summer is all about punchy colors. The new Marie Jo Swim collection was inspired by the Spanish costas. With names like Sitges, Pamplona, and Zaragoza, this Belgian brand is bringing the warmth and colors of the south to your swimwear. The sun on your face, the sea breeze through your hair, and your feet in the water: Ready to shine in a feel-good bikini or a chic swimsuit?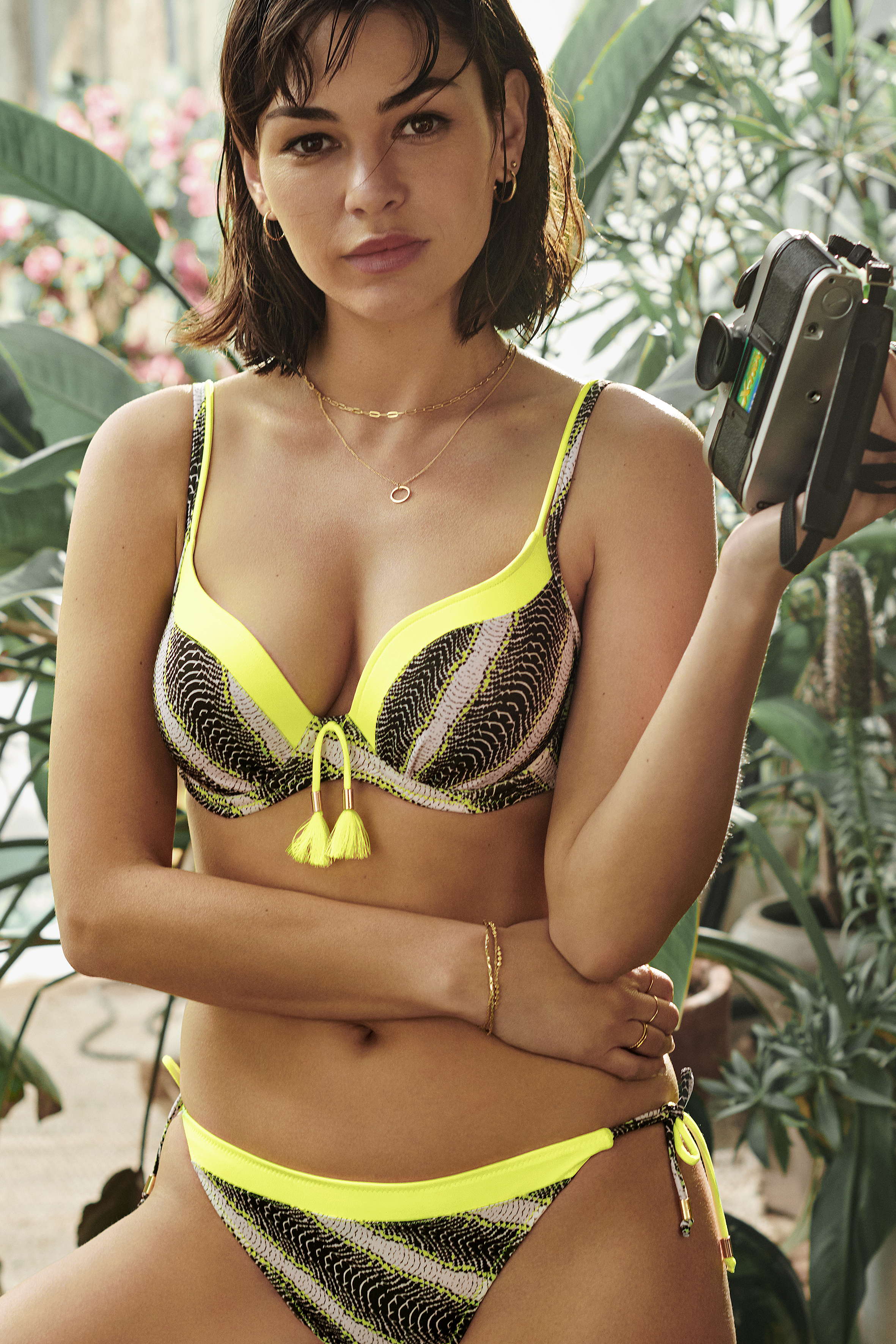 The Marie Jo design team knows how to create stylish swimwear with the perfect fit that makes you feel confident at the pool or beach. With a wide range of bikinis, swimsuits, and beach accessories to choose from, including a caftan and a maxi dress, the 2022 summer collection has the perfect beach look for everyone.
Discover the top looks and trends:
Shiny & classy
Marie Jo Sietges combines unique stripes in natural, green, and gold with elegant draping. A beach look with extra sparkle! This extensive series includes three bikini tops, three briefs, two swimsuits, and a beach dress. The one-shoulder swimsuit is the undisputed eye-catcher, with a look that is undeniably fresh and on-trend.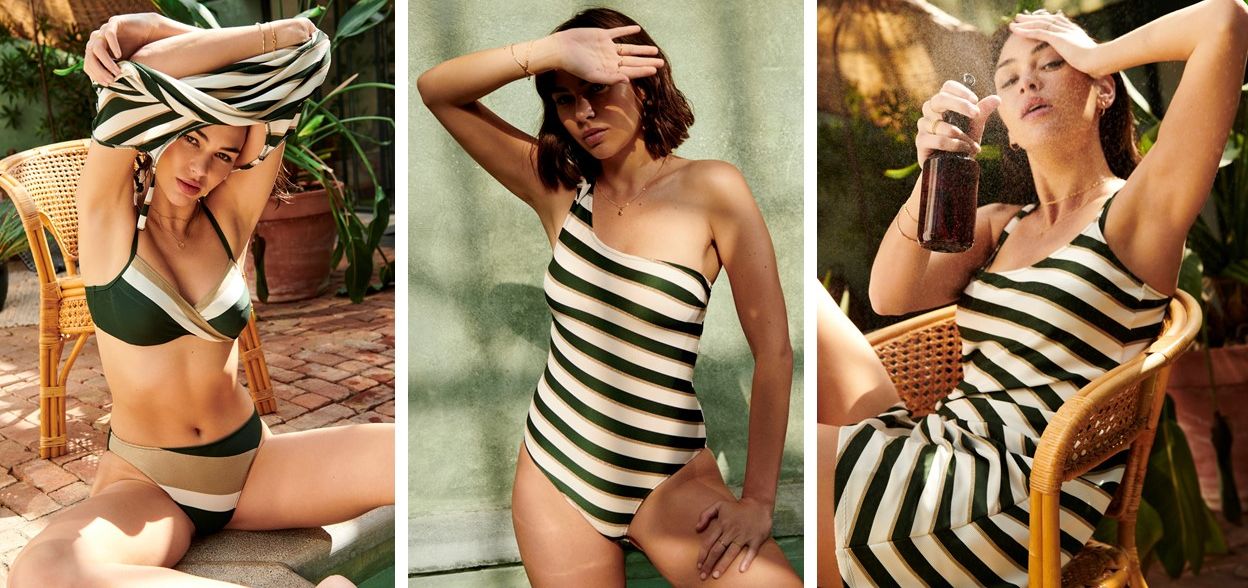 Summer must-have: the one-shoulder swimsuit with sparkle
Animal prints, please!
Animal prints are hot this season. The Marie Jo Swim designers put their own unique spin on this popular trend. Marie Jo Zaragoza features a pink and aubergine zebra print and Marie Jo Murcia features a snakeskin and stripes combo. And to spice things up: A hint of neon!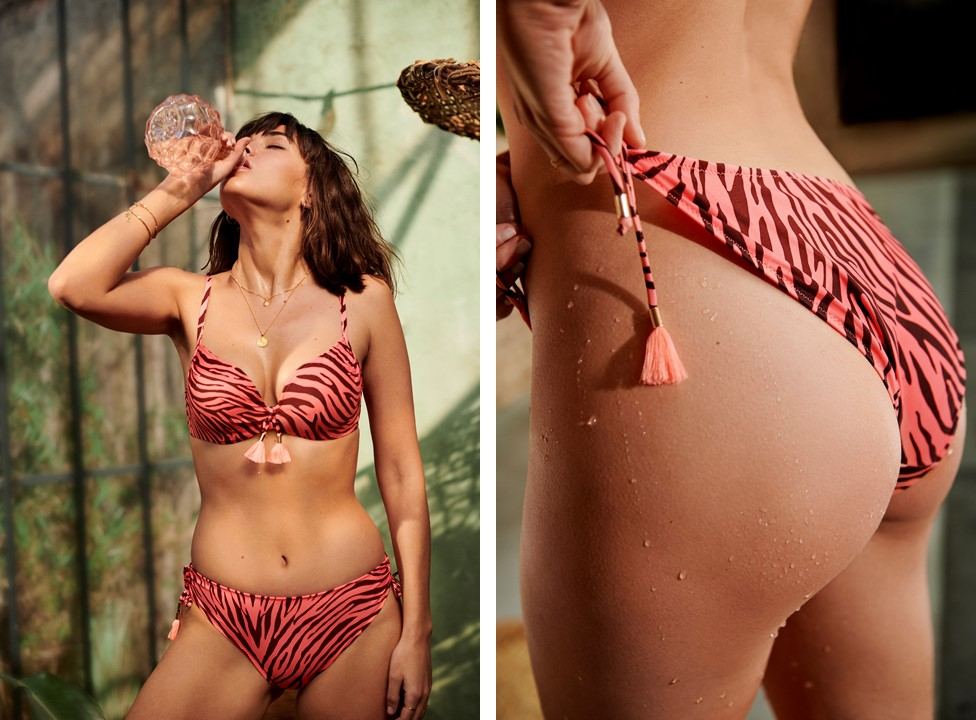 Marie Jo put their own spin on the animal print
From stripes to florals
Prefer colorful florals, a tropical jungle print, or nautical stripes? No worries! The Marie Jo Swim collection has a look to suit all tastes, styles, and destinations! From a relaxing holiday to an exotic beach getaway, a Mediterranean cruise or an adventurous road trip through Portugal.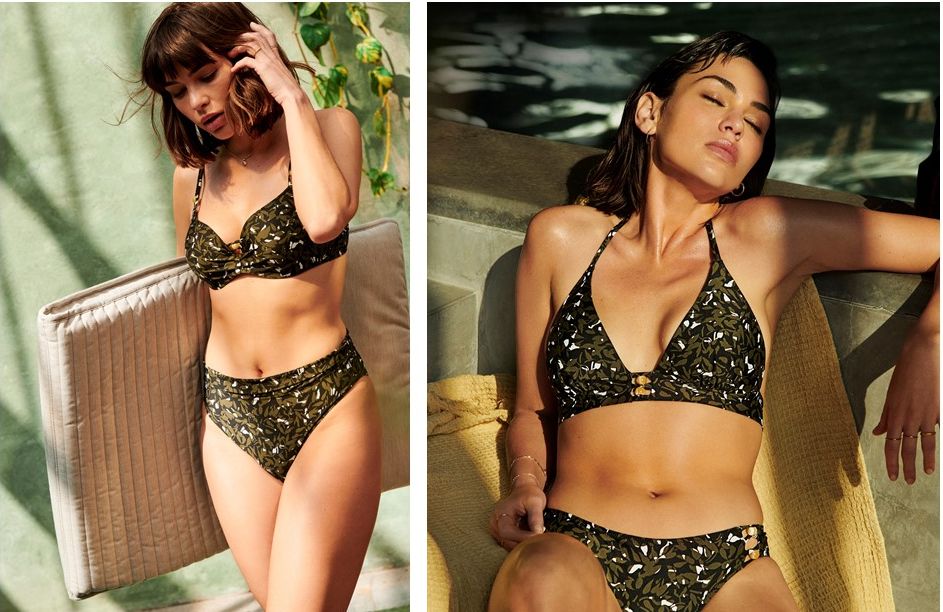 Marie Jo Swim Cordoba, Pretty in prints!
Vintage vibes
The retro look is hot this summer. Marie Jo Pamplona exudes vintage vibes. The bright raspberry red hue will bring an instant smile to your face. The soft, textured fabric and wood-colored blocks give the bikinis and the swimsuit extra allure. The details make the difference!
Bold retro look
Recycled swimsuit fabric
Sustainability is a top priority at Marie Jo. By creating chic, high-quality designs, we guarantee that our swimwear lasts through several seasons. But we do more than that: The majority of the swimsuit fabric in our 2022 summer collection is made from recycled yarn. This is an important step in creating a circular fashion economy. Marie Jo Swim is swimwear to cherish!