Style Your Outfit This Festive Season with Tips and Inspiration from Marie Jo
Put together your ideal festive outfit with the help of Marie Jo stylist Farah El Bastani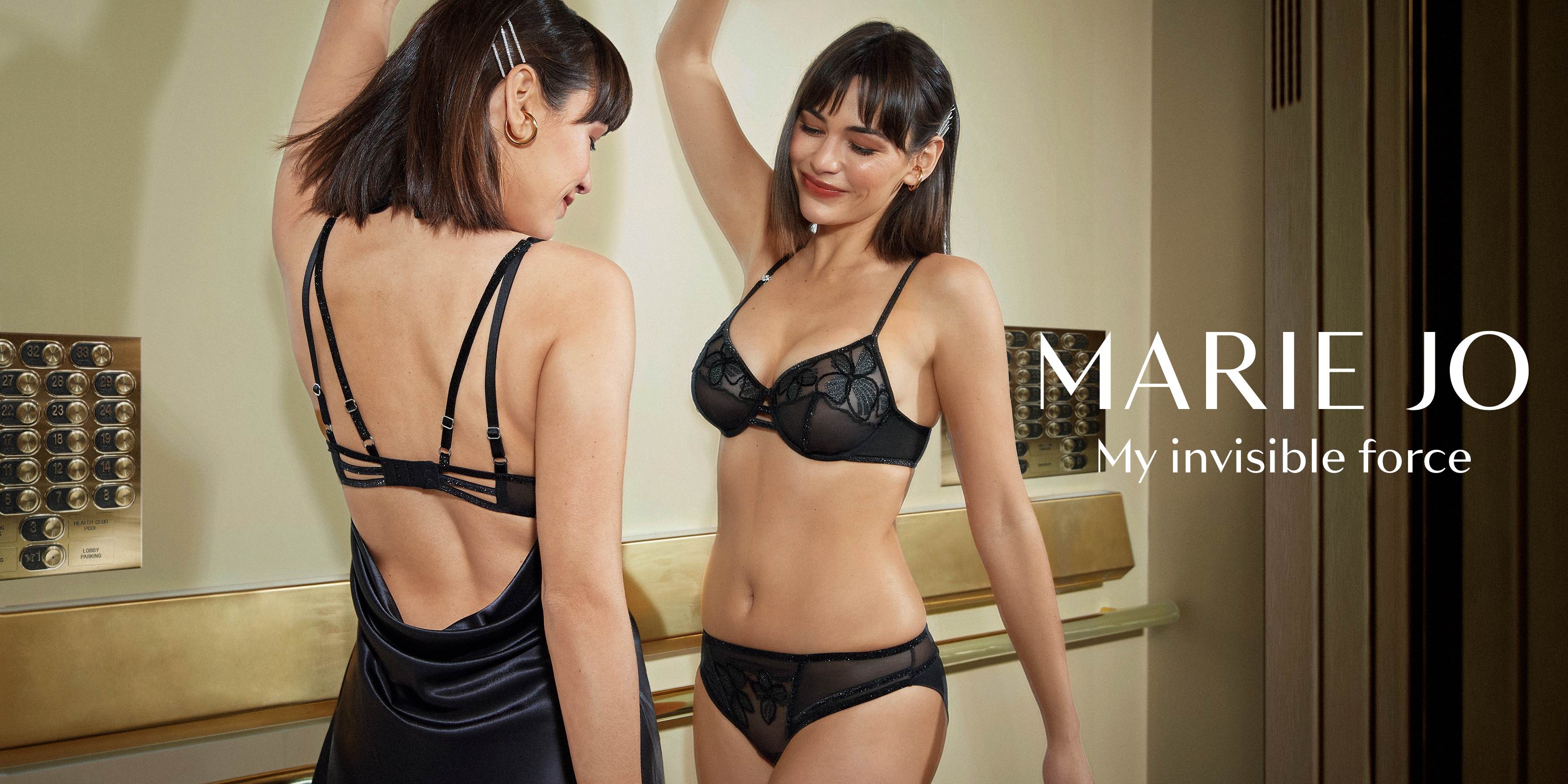 Those short, cold days herald the final sprint to the end of the year. But they also mean family gatherings, delicious party food, and head-turning party outfits! If you're unsure what to wear to occasions like these, we at lingerie label Marie Jo are here to help you with a video series full of tips and advice. In these videos, our stylist Farah El Bastani shares solutions to your lingerie and outfit struggles. And to inspire you, she suggests matching lingerie sets to complete your look – the sure way to feel empowered at every party and celebration!
Your lingerie isn't only the foundation for your whole outfit, but also sets the tone for the whole day. Because we know that if your matching set is in sync with your style and look, you'll feel more confident. That confident feeling is what we call "My invisible force." This fall, we want to give that force an extra boost with professional fashion advice and inspiration. With an outfit and matching lingerie that are absolutely on point, you're sure to look and feel radiant throughout the festive season.
FAQs – Party Outfits and Lingerie
What type of lingerie works best if your party outfit has an open back or deep neckline? And what should you wear under an off-the-shoulder top or dress? If you have other questions, we want to hear from you! Please share your struggles with lingerie or party outfits via our Marie Jo social media channels this November.
Our fashion stylist Farah El Bastani will have a look at the most frequently asked questions and answer them in short videos. You'll discover how to combine or match your lingerie with your outfit, so that you can celebrate the final months of the year feeling radiant and confident.
Style Your Party Look with Marie Jo
Besides advice, Farah's also here to share fashion inspiration, starting from Marie Jo lingerie sets and creating end-of-year looks to match. Simply "copy-paste" and you're done! The video series features five seductive sets: Lous, Danae, Coely in red and black, and Avero Tiny. Each set has its own stand-out details inspired by the season's trends.
Lous Limited Edition
The star during the last months of this year has to be Marie Jo Lous, the ultimate party item in your lingerie drawer. This "little black bra" is bursting with details: from velvet straps and glittery jewels to sexy cut-outs at the front and back. If you're after a bold party look, wear the Lous bra under a sheer bodysuit, blazer, or open-back outfit. Add a matching pair of briefs to complete your look.
Ravishing in red
Want to feel radiant in a lingerie set in the color that symbolizes strength, energy, and happiness? Get ready to be enchanted by Marie Jo Danae or Marie Jo Coely in a stylish red. Danae is the epitome of sexy and sophisticated thanks to its sumptuous embroidery, tulle cups, and delicate spaghetti straps. Coely combines a dark, red base with delicate lace and a cool leopard print, and is also available in a bold mix of black and purple.
Timeless Must-have
Marie Jo Avero Tiny is the younger sister of our timeless favorite, Avero. The balconette bra with thin straps and cute flowers is the perfect match under an outfit with a low neckline. Pair with matching briefs to complete your look. Avero Tiny isn't only an on-trend choice during the holiday season—it's a comfortable must-have whatever time of the year.