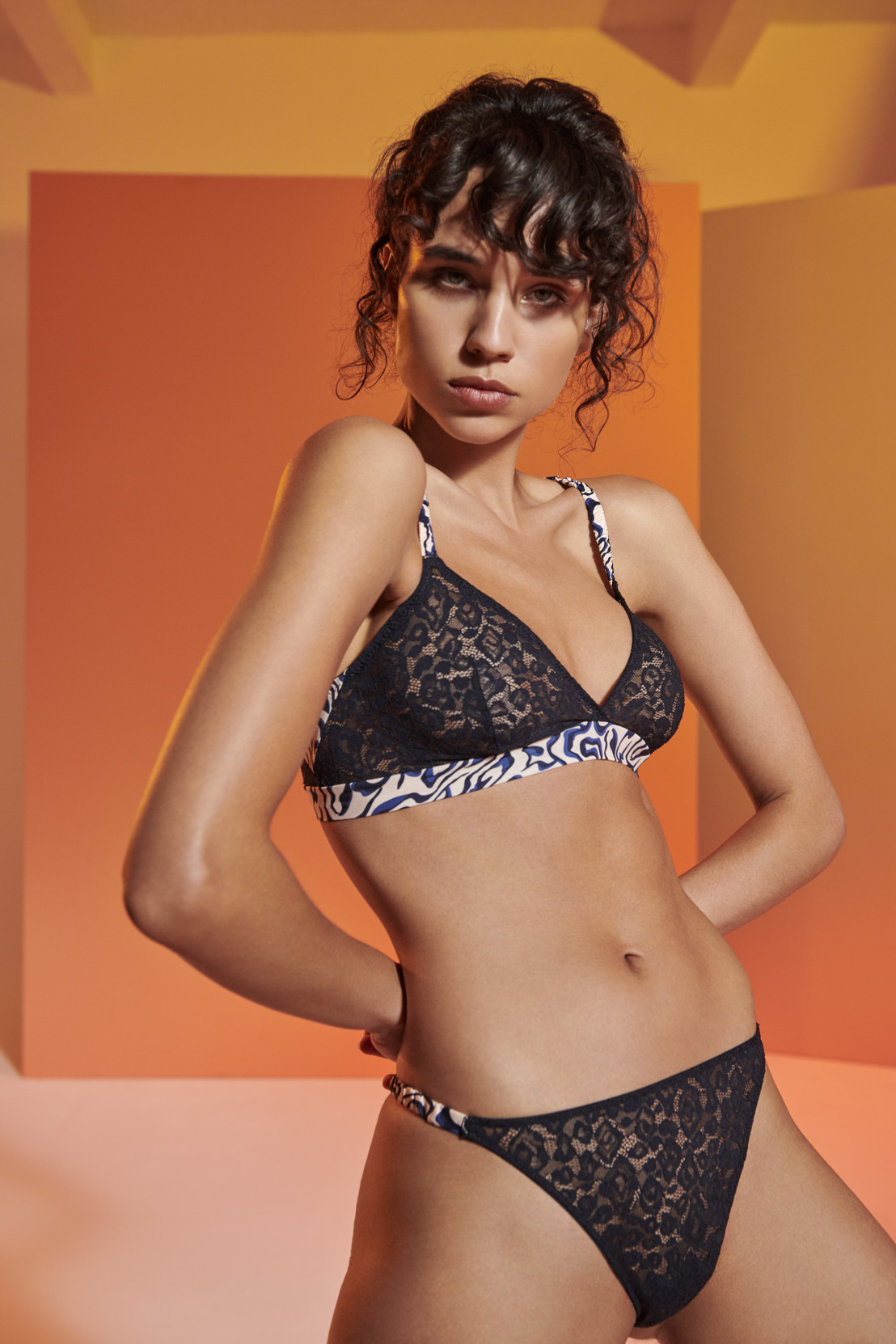 SS21: Marie Jo L'Aventure plays with southern colors, graphic lines, and trendy fits
Road-tripping through South America
The spring/summer collection by Marie Jo L'Aventure will take you on a trip through South America. Both the color palette and the graphic lines in this collection were inspired by the work of Mexican architect Louis Barragan. With sleek designs, stylish prints, unique combinations, and a wide range of incredible fits, Marie Jo L'Aventure makes a real statement. This is bold lingerie for strong women!
Animal print 4.0
Animal prints have been popular for several seasons now. This spring, Marie Jo L'Aventure is adding a new twist to this ubiquitous fashion trend. The lingerie series Marie Jo L'Aventure Xavier combines animal-print Italian lace with a contrasting printed fabric. The absolute must-have in this series is the trendy triangle bra: A wireless lace bra that proves femininity and comfort can go hand in hand.
Also Marie Jo L'Aventure William is summery lingerie with a subtle light-pink animal print. The smooth bras in this series are the perfect T-shirt bras to wear under airy summer tops, blouses, and dresses. The studs on the straps add an edgy touch.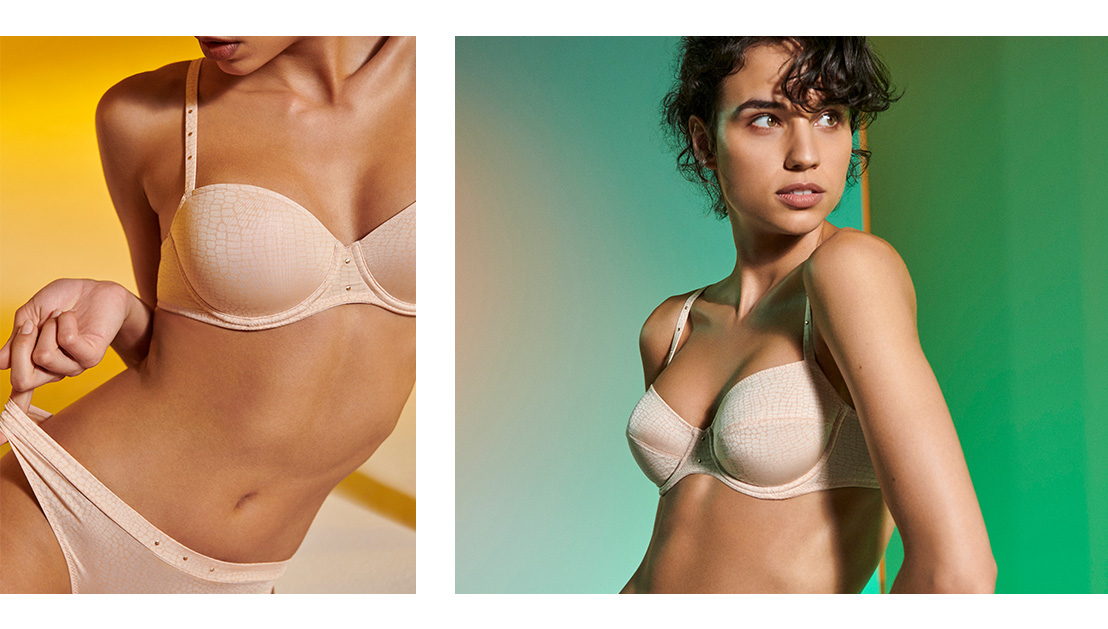 Graphic lace top
Bras that look like tops are trending this spring. The Marie Jo L'Aventure design team wanted to combine the comfort and support of a traditional underwire bra with the stylish look of a top. And they did just that with the lace top in the Marie Jo L'Aventure Ricardo series. The graphic lace creates a beautiful play of lines for a sporty-chic look.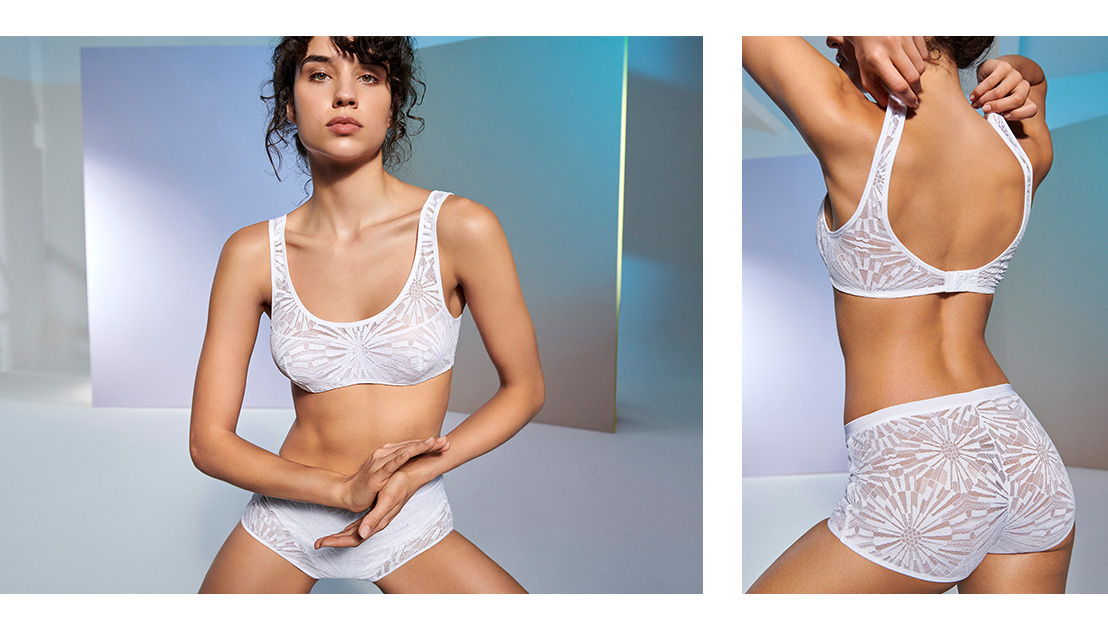 Summery houndstooth
In addition to animal prints, checks are another popular trend this season, as evidenced in the Marie Jo L'Aventure José series. The oversized houndstooth print in poppy pink will instantly bring a smile to your face. This is feel-good lingerie at its finest! Bonus: The smooth bras and briefs are invisible under light summer outfits. Just make sure to show off those pink straps to add some punch to your outfit!
Minimalist chic
Sleek designs, out-of-the-box inspiration, and clean lines are part of Marie Jo L'Aventure's DNA. This summer, the lingerie brand is introducing a new minimalist-chic line: Marie Jo L'Aventure Louie in timeless pink and taupe. This light and comfortable lingerie has a modern, elegant twist.
In this series, less is definitely more. What makes these designs truly shine is the unique combination of materials, such as super-soft microfiber and sheer tulle. A must-have in this collection is the new spacer bra, the perfect summer bra in a featherlight, high-tech fabric with an incredible fit that flatters all figures.
Want to discover the collection? Click here.
Find your nearest store at mariejo.com
Vanessa De Vuyst Media & PR Manager, Van de Velde