Spice up your summer …with sensual lingerie in punchy colors and fresh pastels!
There's nothing like an original color palette with a hint of neon to kick-start summer. At Marie Jo, we love spring colors and the warm sun, but the real highlight this year is you – we'll make sure of it! Discover the new styles, feminine necklines, and elegant details we have in store. With some help from our new collection, all eyes will definitely be on you. Get ready to shine!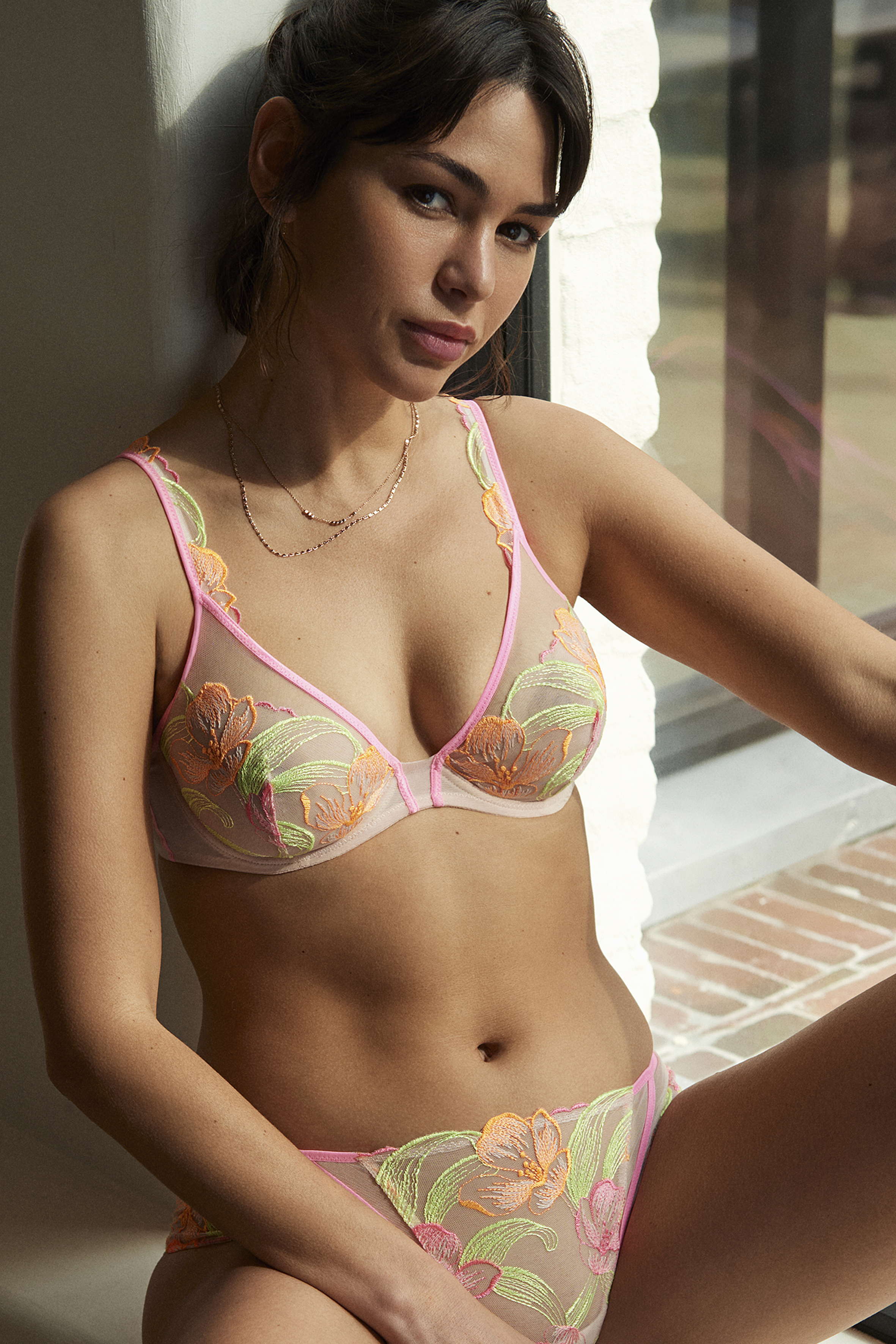 The summer collection of the Belgian lingerie brand Marie Jo is bolder, flirtier, and more feminine than ever. Head designer Magalie Delbeke was inspired by the work of American artist Georgia O'Keeffe, who painted nature in an abstract, colorful, and sensual way. She is best known for her flower paintings, which have an almost erotic charge.
Flower power
The abstract floral embroidery on Marie Jo Ettie was inspired by leisurely strolls under the southern sun. The oversized floral motifs, opulent details, and soft watercolor hues make you long for warmth and color. If you prefer a bolder look, Marie Jo Georgia is all about neon flower power. Totally groovy and a little flashy!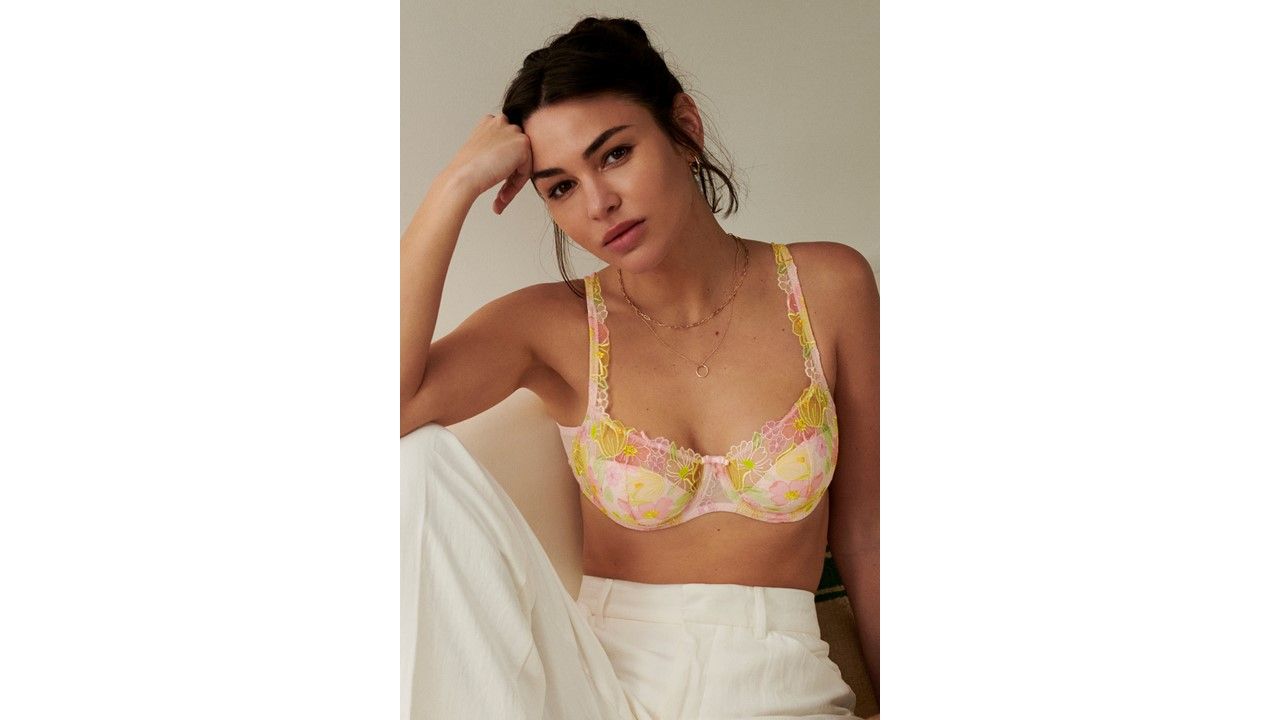 Innovative florals in watercolor hues: A mix of embroidery and print!
Styles for millennials and boomers
With a wide range of styles to choose from, the collection has something for millennials, boomers, and all of the other X, Y and Z generations who love stylish lingerie with a unique Belgian signature. In addition to Marie Jo's iconic styles, such as the full-cup underwire bra and the pre-formed T-shirt bras, the collection also includes trendy must-haves, such as a deep-plunge underwire bra – a nod to the bralette trend – and a triangle bra in summer colors.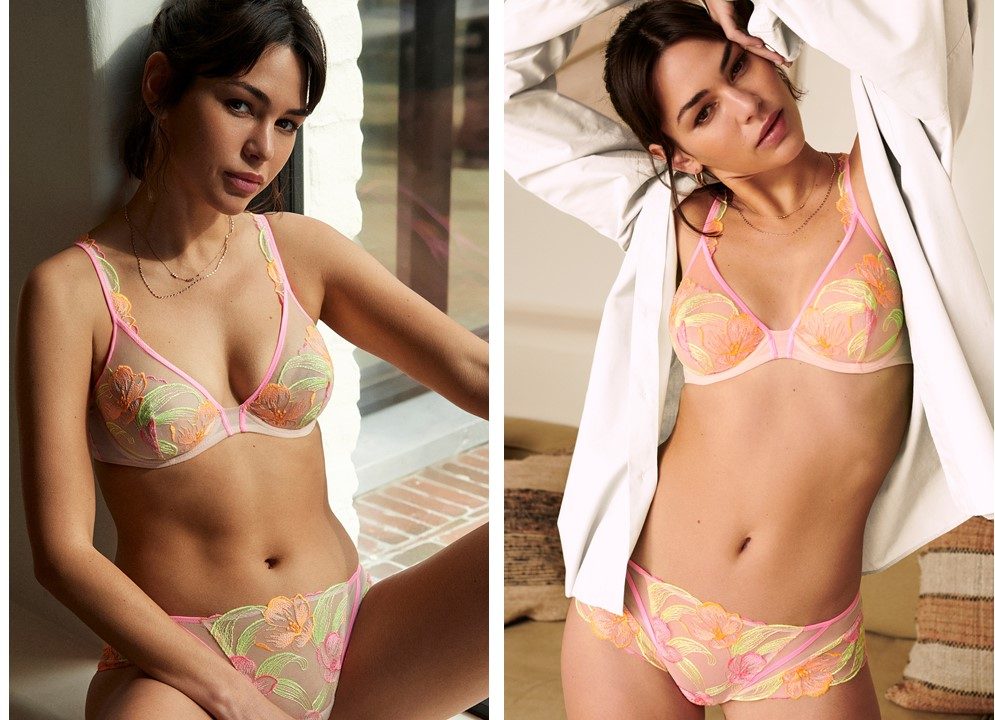 The deep-plunge underwire bra Marie Jo Georgia in Summer Neon is a new style with a wow-effect
Trendy bras with a superior fit
Marie Jo never blindly adopt a trend without staying true to its trusted fits. All of our styles are extensively tested by women of different shapes and sizes. In this way, our team of experience pattern makers can guarantee a superior fit, excellent support, and the ultimate comfort.
The summery triangle bra in the Marie Jo Agnes series is light, airy, and stylish while offering excellent support and comfort up to a D cup! A gorgeous combination of oversized floral embroidery and retro raised tulle dots! Available in light blue and natural: You decide!
The wireless triangle bra is an airy and stylish summer bra)
It's all in the details
The elegant details on the back and the straps give Marie Jo bras a bold and luxurious touch. From bubblegum pink straps to lacy backs: Show them off under your favorite summer outfits!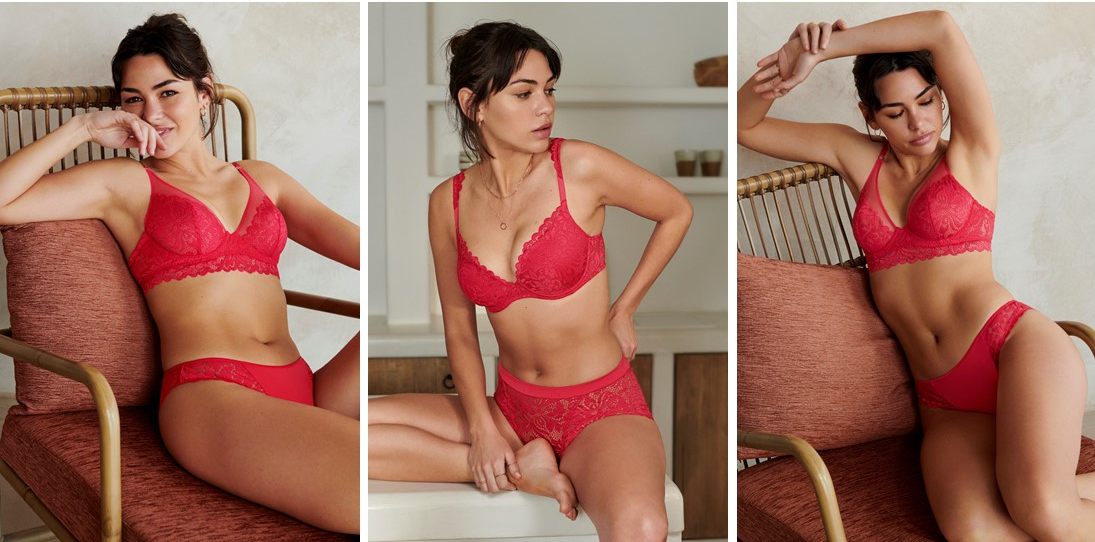 Captivating lace in a sensual and empowering color (Marie Jo Elis)
Icons reinvented
We didn't forget about Marie Jo's icons this season. Marie Jo Avero continues to captivate with its checked fabric and legendary floral embroidery in fresh sorbet green. And the lilac Vichy checks on Marie Jo Avero in Tiny Iris are totally on-trend! Marie Jo Jane was also given an update in gorgeous Pale Peach. This new neutral is sand-colored with blue-grey embroidery. It's sensual, sophisticated, and completely invisible under light outfits.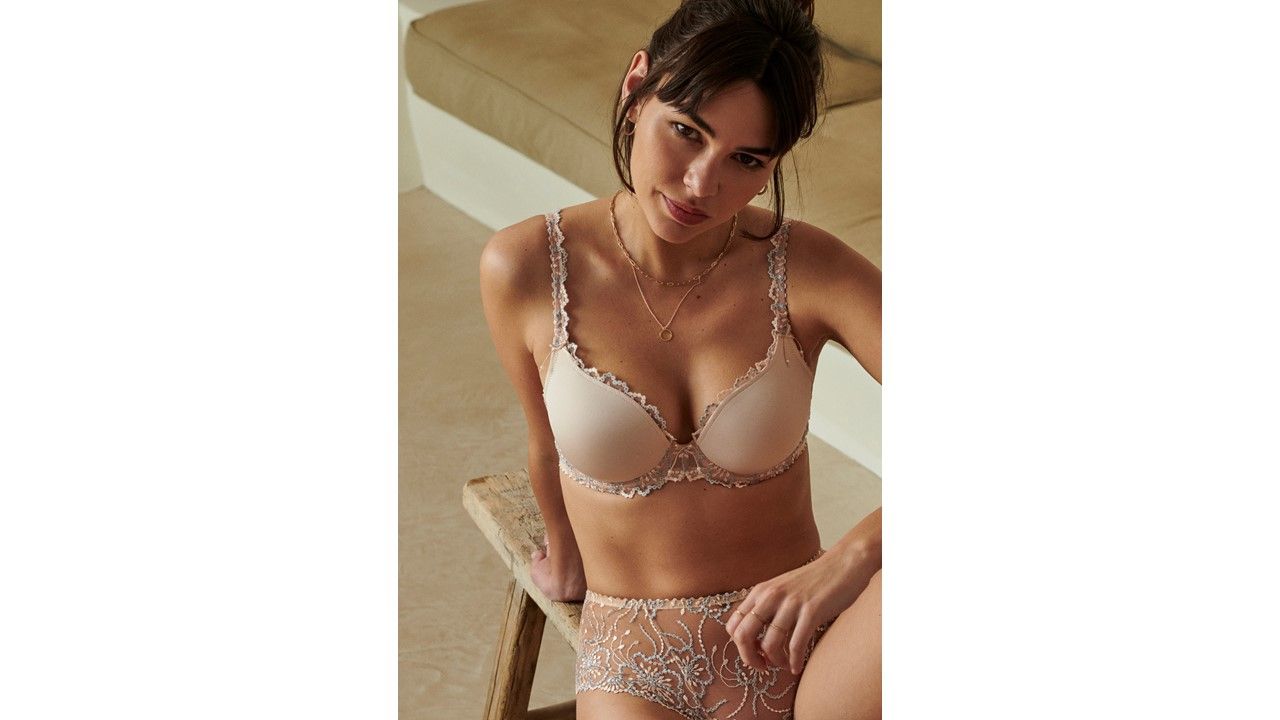 The iconic Marie Jo Jane plays a starring role this season!