Set the tone right this Fall with Marie Jo's Fall-Winter collection
Hosting a dinner party for friends this Fall? Have the table set, light the candles, and set the tone right with a stunning lingerie set from Marie Jo Jane or Marie Jo Noorah. Fashionable lingerie that fits well gives you that little extra self-assurance boost and elevates your whole look. It's your Invisible Force.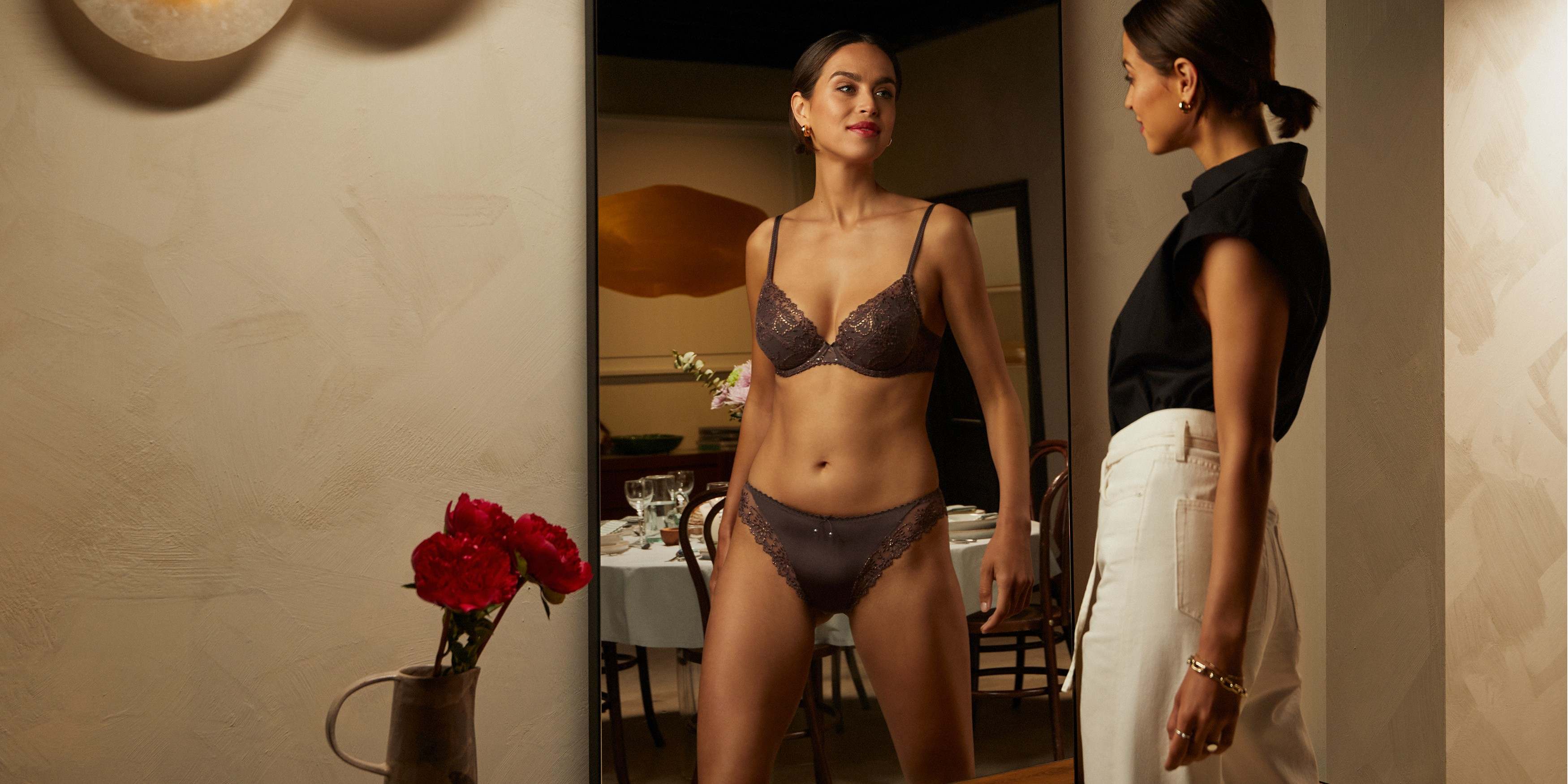 Marie Jo Jane is a bestseller and the perfect lingerie to make you glow this fall. Jane has a proven track record in both fit and fashion, a favorite series of many women. Due to its popularity, we bring Jane each season in a trendy colour.
Marie Jo Jane is always a hit in your lingerie drawer. Now available in the trending colour "Candle Night". The silky sheer fabrics and details will make you fall in love with this series. From the double straps to the shimmery lace, Jane is sexy, chic, and comfy for everyone!
Marie Jo Noorah is both durable and fashionable. Featuring gorgeous embroidery, an abstract floral print, and sexy tulle in 'Crystal Pink'. Unique and full of fashion allure. Noorah is sure to steal your attention. This fall, available in four different styles, including a deep plunge with a trendy triangle look. Triangle for the win!
​
Click here for more visuals of the FW22 Marie Jo collection.