Press release: Brighten up your lingerie drawer with Marie Jo
Discover winter essentials in bright colors and fun combinations of lace, embroidery, and tulle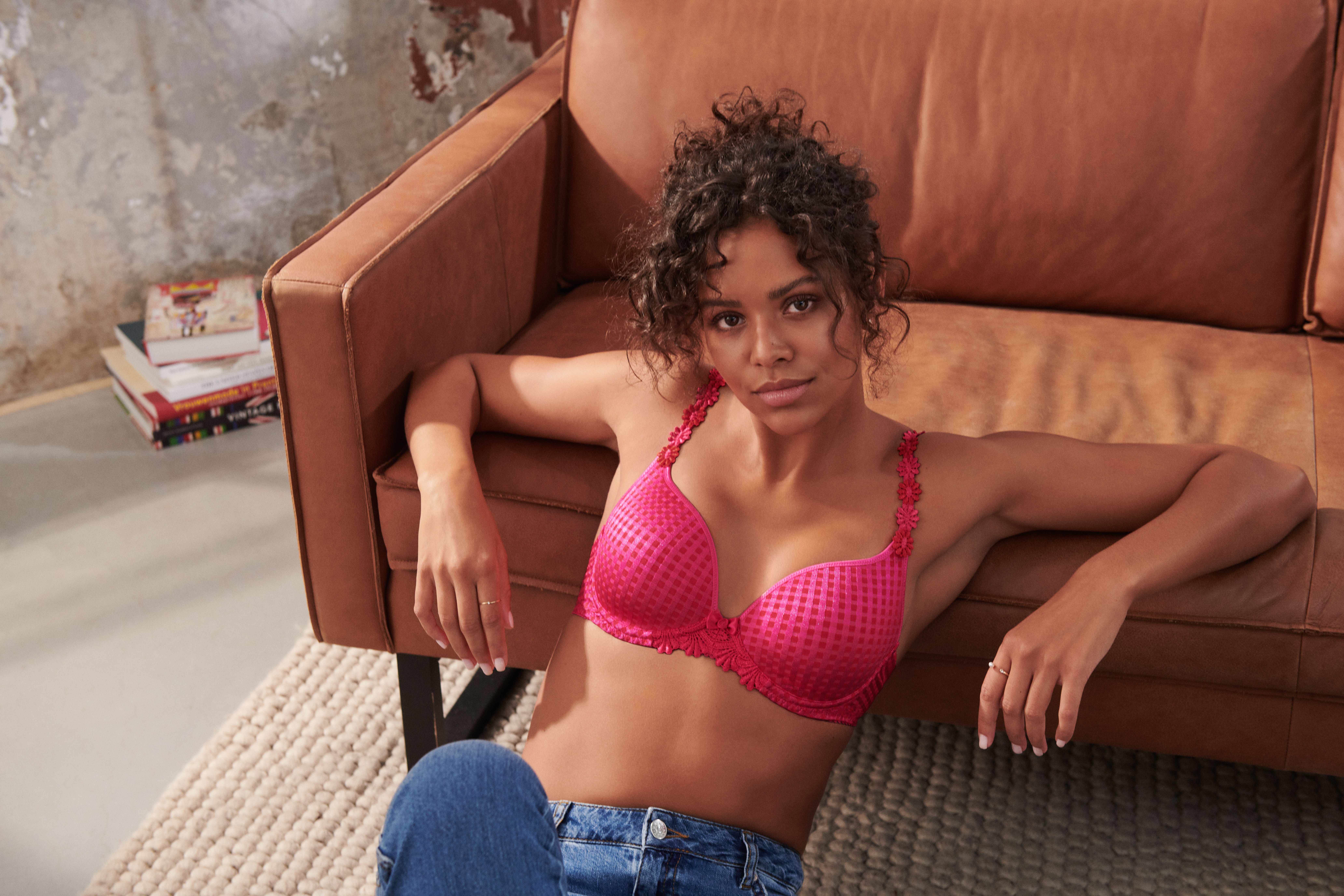 Winter is cold and dark, but your lingerie drawer doesn't have to be. Marie Jo's winter collection features trendy sets in bright, vibrant colors and warm hues. Feminine details and captivating combinations of lace, embroidery, and tulle steal the show. These chic eye-catchers have an impeccable fit and were made to be seen!
If you want to elevate your wardrobe with lingerie that flatters your style and your look, the sets in Marie Jo's winter collection are guaranteed to boost your invisible force. The proof is in how sexy and empowered you feel!
Picture this: You've had a long and stressful day at work. It's almost closing time as you rush through the grocery store in search of the last few items on your list. You're almost done when suddenly an entire stack of oranges crashes to the floor. But in your matching Marie Jo set, nothing fazes you. Your invisible force will get you through the day – whatever it brings.
Discover three Marie Jo series that are guaranteed to give you a feel-good boost. Think: Sets with a gorgeous fit and surprising designs available in styles to flatter all shapes and sizes.

​
Breath-taking Adelade
Want to make a fashion statement in contrasting colors and materials? Marie Jo Adelade is your perfect partner in crime. Radiate confidence in floral lace, embroidery, and soft tulle in shades of purple, fuchsia, and Tunisian blue. Equal parts edgy and stylish! ​
​​
​This series features your favorite styles and fits, including a balcony bra that highlights your cleavage. for an irresistible look, pair your bra with matching high-waisted briefs adorned with lace, tulle, and cut-outs. The piece de resistance of the Adelade series is undoubtedly the sexy corset!
Georgia on your mind
Marie Jo Georgia is love at first sight. Luxurious tulle and elegant embroidery in a riot of purple, neon yellow, and lilac make Marie Jo Georgie a bold eye-catcher. Not to mention the whimsical floral print and delicate fuchsia trim! Georgia will add a dash of color and good vibes to your lingerie drawer, in the style that suits you best.
Pink power of Avero
Marie Jo Avero has been a collection icon for years. Who could resist this on-trend lingerie that fits like a dream? This timeless bestseller is known for its legendary fit and distinctive look, complete with signature straps and unique checked fabric. Your favorite style is available this season in a mix of fuchsia and ruby red, a playful nod to the colorblocking trend.