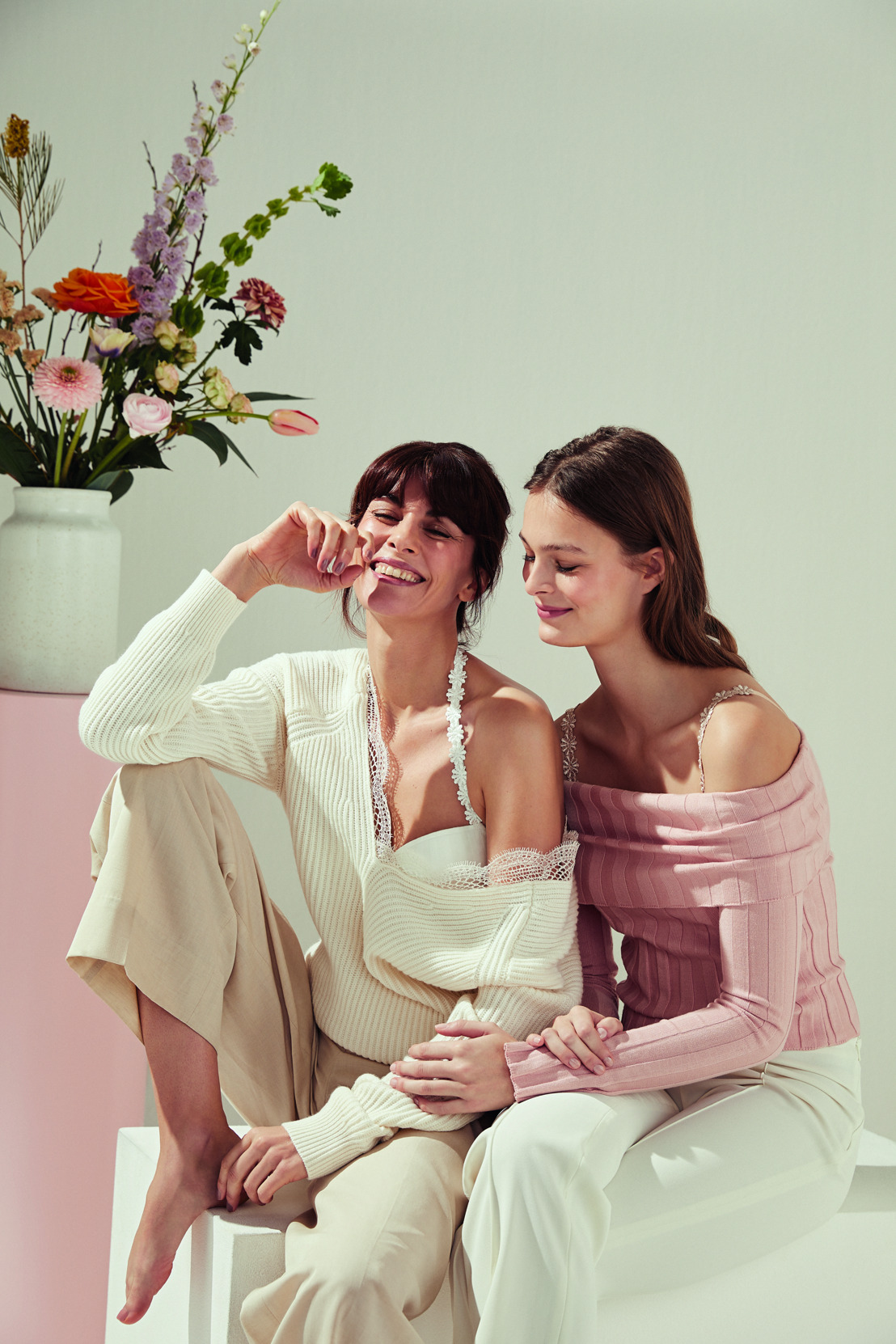 Mother's Day: Marie Jo dedicates an ode to the unique bond that exists between mothers and daughters
Do you follow in each other's footsteps?
All life starts with a strong woman. This same woman continues to inspire, encourage, and comfort us throughout our lives. However different we may be, we all have countless things in common with the woman who gave us life. Belgian lingerie brand Marie Jo and online flower service bloomon placing this unique bond in the spotlight this Mother's Day. With this unique collaboration, the two market leaders dedicate a beautiful ode to the unique relationship that exists between mothers and daughters.
Marie Jo's mission is to inspire people to embrace every single day by offering them the luxury of everyday beauty in the form of the ultimate quality. This Mother's Day the Belgian fashion house, working together with bloomon, celebrates the strong women who inspire and encourage us to get the best out of life.
Follow in each other's footsteps to one of our lingerie shops for a chance of winning a year's subscription to bloomon flowers and a year of lingerie. With the purchase of an iconic Avero set* at one of the participating lingerie shops, you receive an exclusive competition card. More than twenty years ago, this legendary bra with its pretty daisies revolutionized the world of lingerie. Today, this iconic model is still just as popular amongst mothers and daughters of all ages. This season, the Avero also honours the unique mother-daughter bond with four  essentials from the Avero collection.
Marie Jo presents four classic basic colours that are must-have items for every lingerie drawer. Now available in white, café latte, natural, and black, this iconic model epitomizes the essence of feminine lingerie. Four neutral shades that perfectly complement the various skin types. Just like mothers and daughters, the four shades match together perfectly as they all come in the same heart-shaped cup and padded balconette bra. With this simple, modern design, Marie Jo symbolizes the hidden strength of every mother. Do you follow in each other's footsteps?
Consult our store locator to find a participating shop near you from 24/04. Click here to see the campaign images. Click here for pack shots.
*Participation is valid only with a minimum purchase of €125 from the Avero series during the campaign period: 24 April - 15 May (Belgium, The Netherlands, Denmark, Germany)