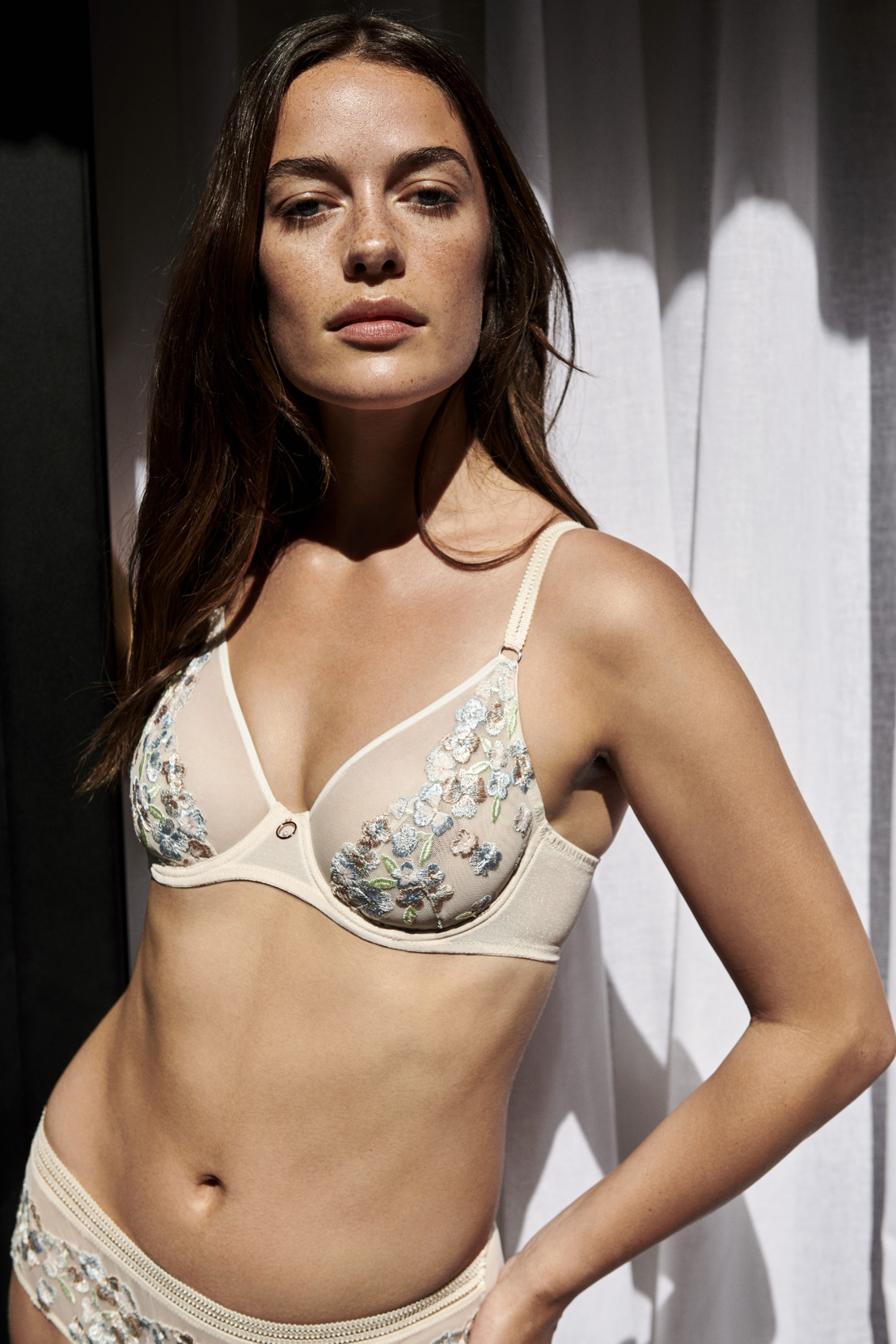 Marie Jo's spring collection is all about happy vibes
Unique combinations, cheerful colors, and trendy fits are sure to delight
After a turbulent 2020, we could all use a spring full of positivity. The Marie Jo designers created a lingerie collection that perfectly encapsulates the spirit of the times. The color palette exudes positivity, from rich summer colors like coral red, neon, and fuchsia pink to fresh watercolor hues like ice blue, mint green, and mango. Opulent embroidery, bold lace, and shimmery fabrics are mixed and matched in surprising ways to create elegant lingerie that boost your confidence.
It's a weekday. Your alarm goes off and you hop in the shower to rinse the sleep from your eyes. Then you choose a lingerie set as the smell of coffee beckons. For many women, putting on lingerie is a standard part of their morning ritual. Delicate and feminine lingerie can set the tone for your day and boost your confidence when you need it. This season, the Marie Jo designers were inspired by the powerful music and unique style of Spanish singers such as Rosalia and Nathy Peluso. The result? A collection that exudes positivity, with summery colors and surprising designs.
Marie Jo Rosalia: Power-lingerie for special occasions
An anniversary, birthday, holiday, or just because? If bold and feminine power-lingerie is what you seek, look no further than Marie Jo Rosalia. This series features eye-catching neon orange and pink with modern embroidery and opulent lace. Whether you prefer a padded balcony bra or a feminine push-up bra, you're sure to make a statement in this lingerie.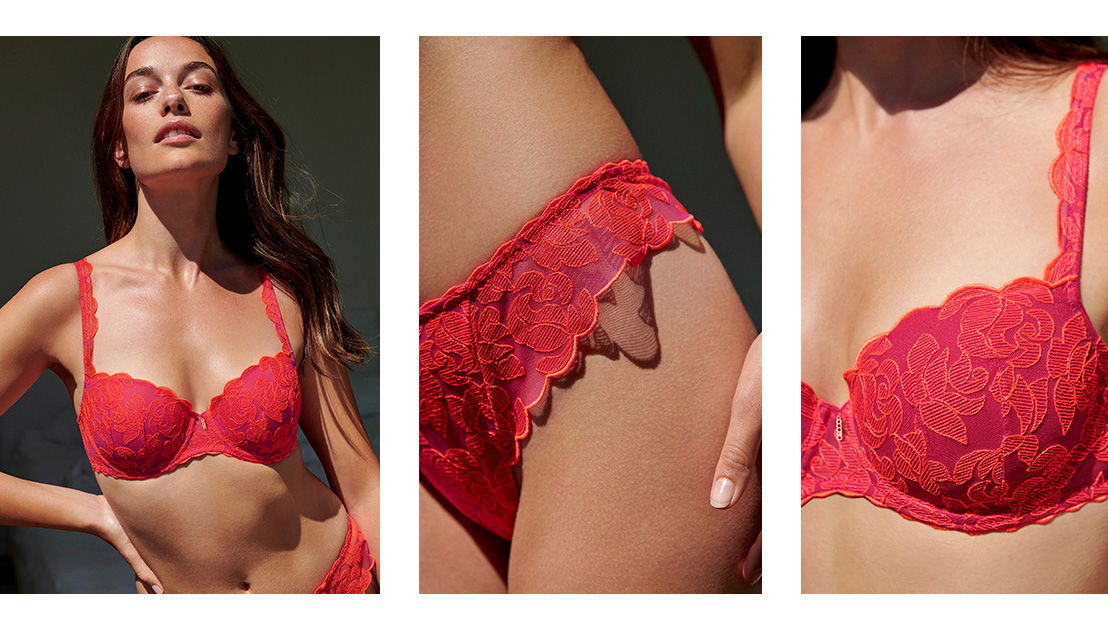 Marie Jo Nathy: Bold and innovative
Bold and eye-catching designs form the heart of the Marie Jo collection, Marie Jo Nathy is what happens when our designers unleash their creativity. Couture embroidery steals the show with this delicate lingerie in fresh pastels and silver. The stunning straps and the elegant back were made to be seen! The dessous-dessus trend is here to stay. This spring, we're blurring the line between clothing and lingerie. Would you dare?
Marie Jo Elis: A longline bra with bold lace
This spring, we're adding a trendy twist to the classic lace bra. One of this season's must-haves is the longline underwire bra in the Marie Jo Elis series, a feminine mix of bold lace and delicate tulle. Time to shine! Another popular trend this season: Shimmery lace, fabrics, and threads that add much-needed sparkle and shine!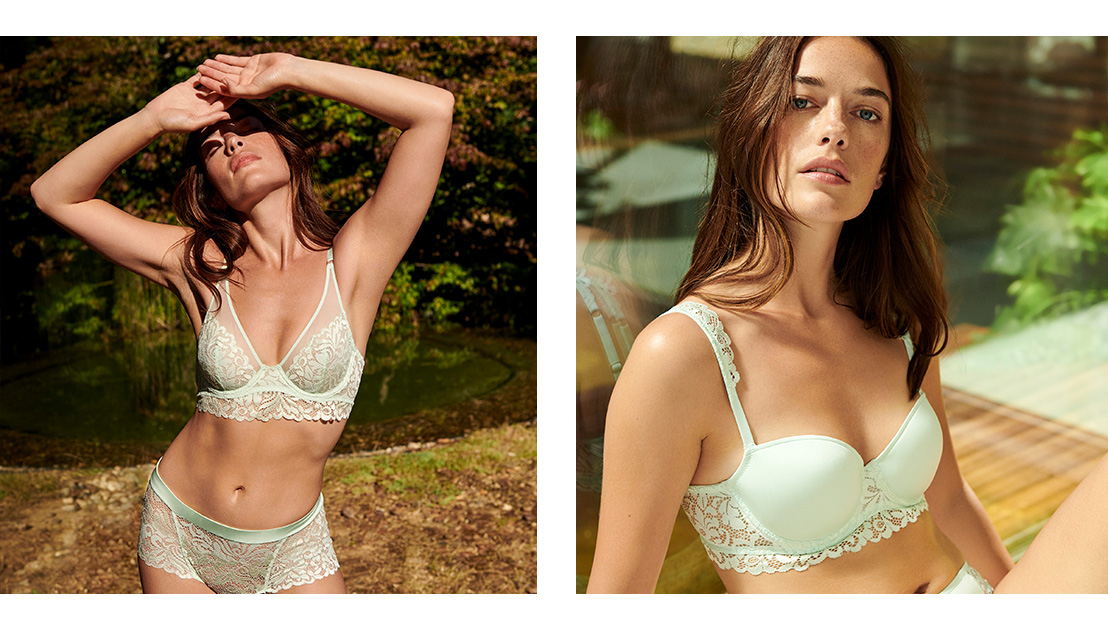 Marie Jo Christy: Summery feel-good colors
What makes Marie Jo Christy so unique is the playful embroidery. The unique combination of graphic elements and delicate flowers gives this lingerie series a contemporary and romantic look. The embroidered tulle on the center gore adds a unique detail and ensures the perfect fit. Marie Jo Christy in mango is an irresistible, warm hue that will have you longing for sultry summer days.
Want to discover the collection? click here.
Find your nearest store at mariejo.com
Vanessa De Vuyst Media & PR Manager, Van de Velde