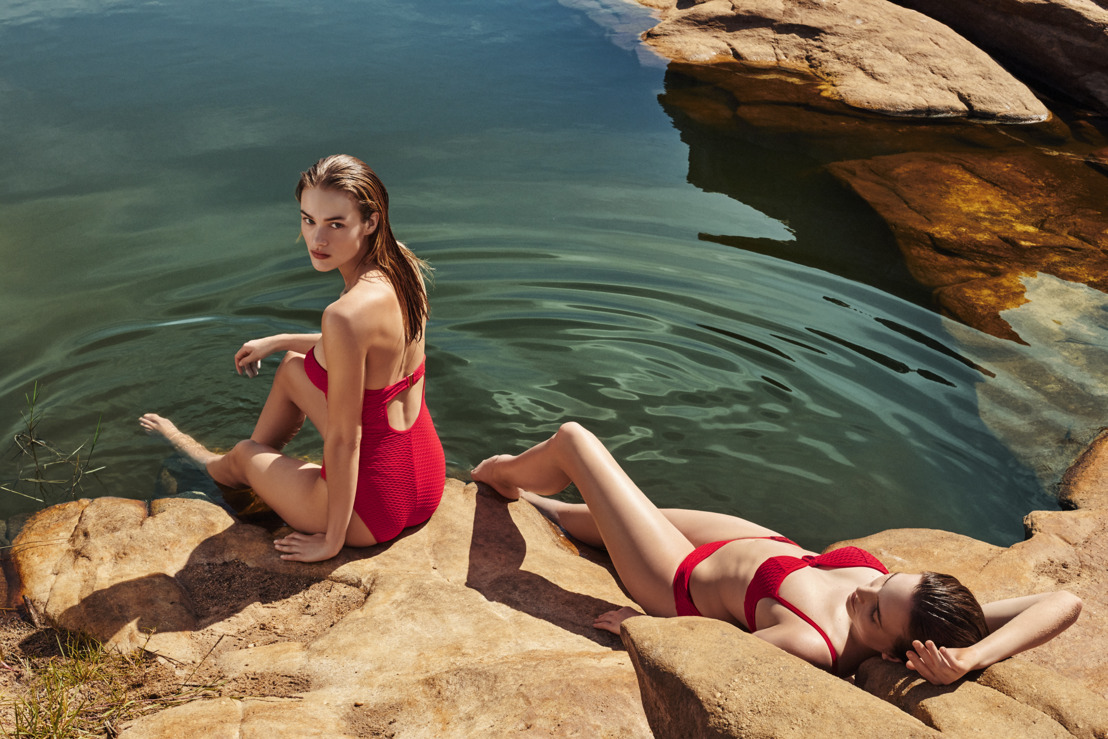 Marie Jo Swimwear high summer: passionate interplay of exquisite color contrasts
Do you go against the current?
Passionate, feminine, and intuitive: these are the key words in Marie Jo's high-summer collection. Eclectic prints, summer florals, and a colorful palette take top billing in the high-summer collection of Marie Jo's Swimwear. The feminine elegance of a striking flower sets the tone for a colorful high-summer collection, timeless, steering away from specific trends.
Bold colors and hues flirt with one another in an intricate interplay of exquisite contrasts. Rosanne and Brigitte take classic shades to new levels with a fiery twist. Laura elegantly mixes a varied spectrum of colors in a delicate floral print, while Rosanne and Brigitte offer a stylish counterbalance with monochrome silhouettes and refined details. Seventies influences set the tone for luxurious finesse. Refined materials steal the show, revealing themselves in a stunning range of colors. Marie Jo found inspiration in the vivacious France and Italy of the colorful 1970s. Timeless style icons fired the imagination, resulting in a high-summer collection that focuses on bright colors and fresh flowers.
The cuts are sophisticated and pure. They act as a strong foundation for the wonderful femininity that can be found in the refined, luxurious materials and elegant details. At the same time, they bring an element of Mediterranean warmth to the color palette. The collection illustrates in all its facets how you can make your own stylish mark on the prevailing trends this summer. Marie Jo's high-summer collection tunes into female intuition and is an eclectic tribute to flawless femininity without ever compromising on the sublime fit of which Marie Jo is so proud. This summer, the Belgian label is putting unparalleled Mediterranean flair and elegant sophistication into every woman's wardrobe, whatever the trends of the season.
Click here for more images.
Click here for more packshots.
Julie Boulez PR Coordinator, Van de Velde