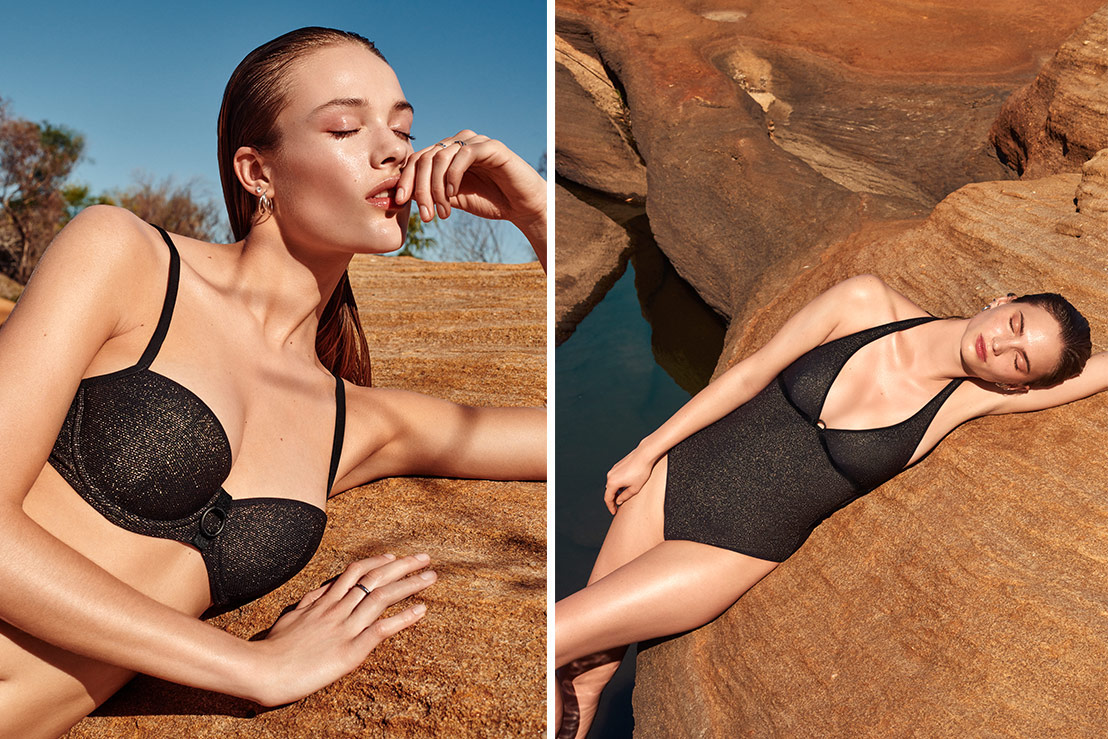 Marie Jo Swimwear: cruise collection has an opulent autumn in its sights
...inspired by the Italian Riviera
Marie Jo's cruise collection  sees an opulent autumn on the horizon, inspired by the Italian Riviera. The cruise collection takes you from December to the sun in swimwear that exudes Mediterranean charisma. This graceful, luxury collection pays homage to Ornella Muti, the legendary film star who like no other has been able to give the bohemian look an ultraluxurious twist.
Departing from the prevailing codes, Marie Jo harnesses that flamboyant source of inspiration and natural flair to create an inspiring, wearable swimwear collection. The Belgian label strives for an easy-to-wear interpretation of feminine luxury and Mediterranean elegance. Marie Jo puts forward a timeless cruise collection of intelligently designed swimwear 'to celebrate the everyday' in a glamorous fashion.
Ornella's graceful boho style is rendered as a series of sophisticated lingerie sets in refined materials and shades. The Ornella set combines exquisite luxury materials such as lurex with classic shades and rich details. A striking newcomer with a refined boho allure is the triangle swimsuit. The influence of underwired cuts is also making a comeback in this cruise collection – based on the swimsuit – and is synonymous with feminine finesse.
In addition to opulent lingerie, the cruise collection is headed by an iconic Ornella dress. Boasting graceful shoulder straps and a belt, this gorgeous maxi dress predicts a bold, southern summer that will take you to the Italian Riviera. Classic main hues can be stylishly alternated with a classy seventies twist.
The Belgian label puts ultimate femininity on a pedestal in this cruise collection, without losing sight of refined class or a perfect fit. The collection will be available from December 2018 in selected Marie Jo points of sale.
Discover the Ornella points of sale via mariejo.com.
Click here to download the visual material: https://we.tl/t-tblCdC5NYZ.