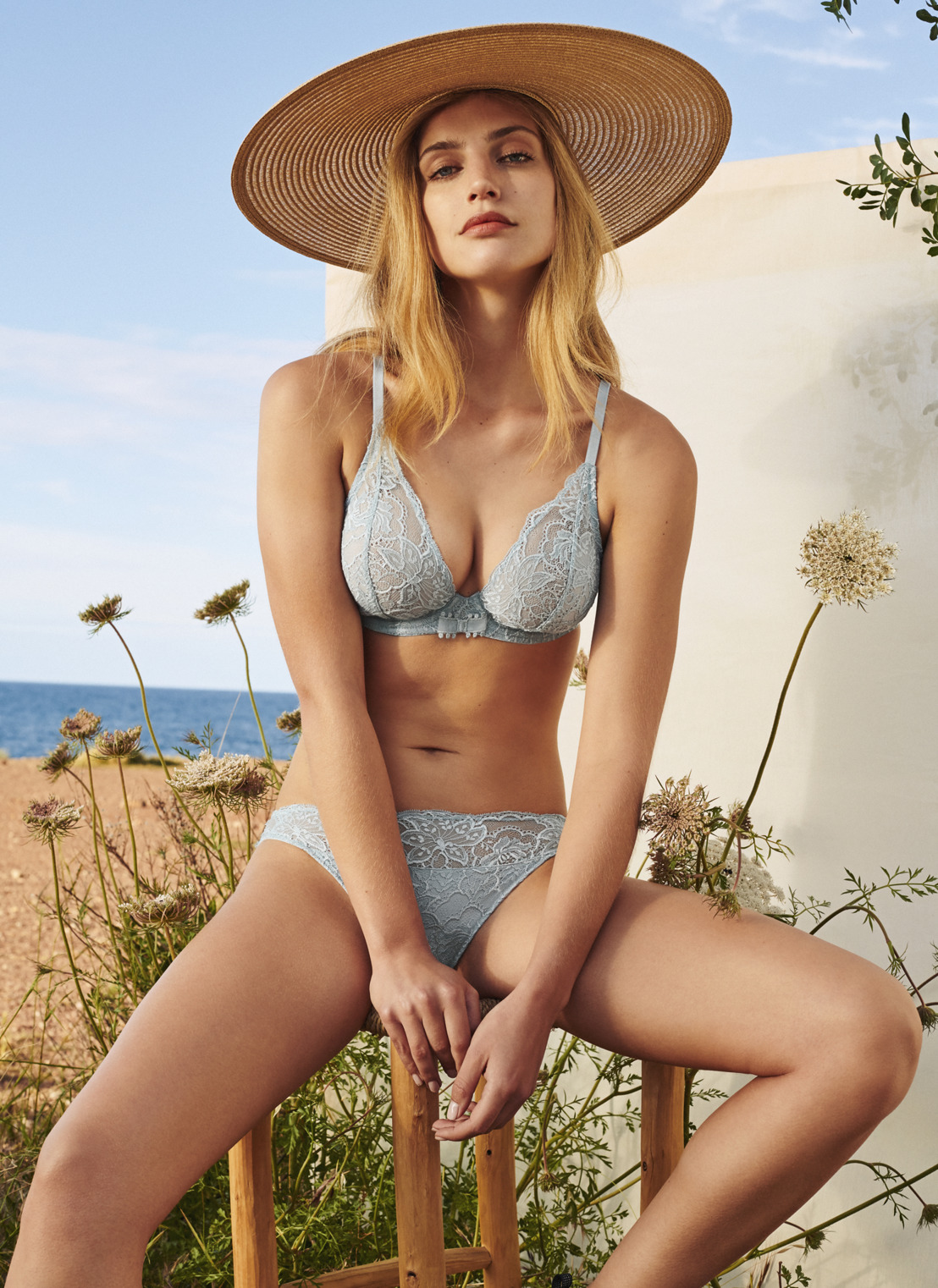 Marie Jo summer 2019: powerful anthology about an intriguing woman
This summer, Marie Jo has chosen to dive wholeheartedly into the world of the visual arts. Belgium's favourite lingerie label derived its inspiration from the intriguing relationship between the artist and his muse, triggered by the Modigliani exhibition at the Tate Modern. The new summer collection of the Belgian fashion house shines a spotlight on the power of feminine intuition.
Alongside this theme, Marie Jo has also drawn its inspiration from iconic floral motifs – so typical to the Belgian lingerie label – with a lively interpretation of the prevailing colour trends. The graceful sophistication of a flower embodies the strong muse that is the guiding principle behind every Marie Jo design. This summer, the floral theme shows itself from its most exuberant side with an expressive palette of colours in bright shades like raspberry red, pink and bright blue.
Marie Jo translated this floral trend into high-standard materials this season, like Swiss embroidery, dentelle de Calais, and Italian lace, in which each piece is crafted in accordance with its deep-rooted expertise. Marie Jo's exclusive floral signature is prominently visible in the materials, which were developed exclusively for Marie Jo.
This summer's absolute eye-catcher is called Gala and elegantly refers to the indispensable and dynamizing role of a strong muse. This set perfectly expresses the theme of the collection, with a vintage side from the 1990s: subtle and powerful at the same time. Marie Jo has delved some lace out of the archives of its renowned lace supplier, transforming vintage patterns into contemporary variants, exclusively developed for Marie Jo. Both the innovating vertical lines and the unique floral print are made in Belgium.
This lingerie set is technical tour de force of centuries-old craftswomanship: with grège as its foundation, the flower is coloured in with dégradé yarn. Accommodating dégradé hues of mocha and sky-blue comprise the perfect palette of colours to highlight the exquisite craftswomanship and gossamer quality of the lace. The Gala luxury set is the product of Belgian design and European crafts(wo)manship. Delicate lace and the unique floral print form a subtle combination that exudes a subtle opalescent effect, for an extravagant summer with a good dose of nostalgia.
For more visuals go to our media gallery.