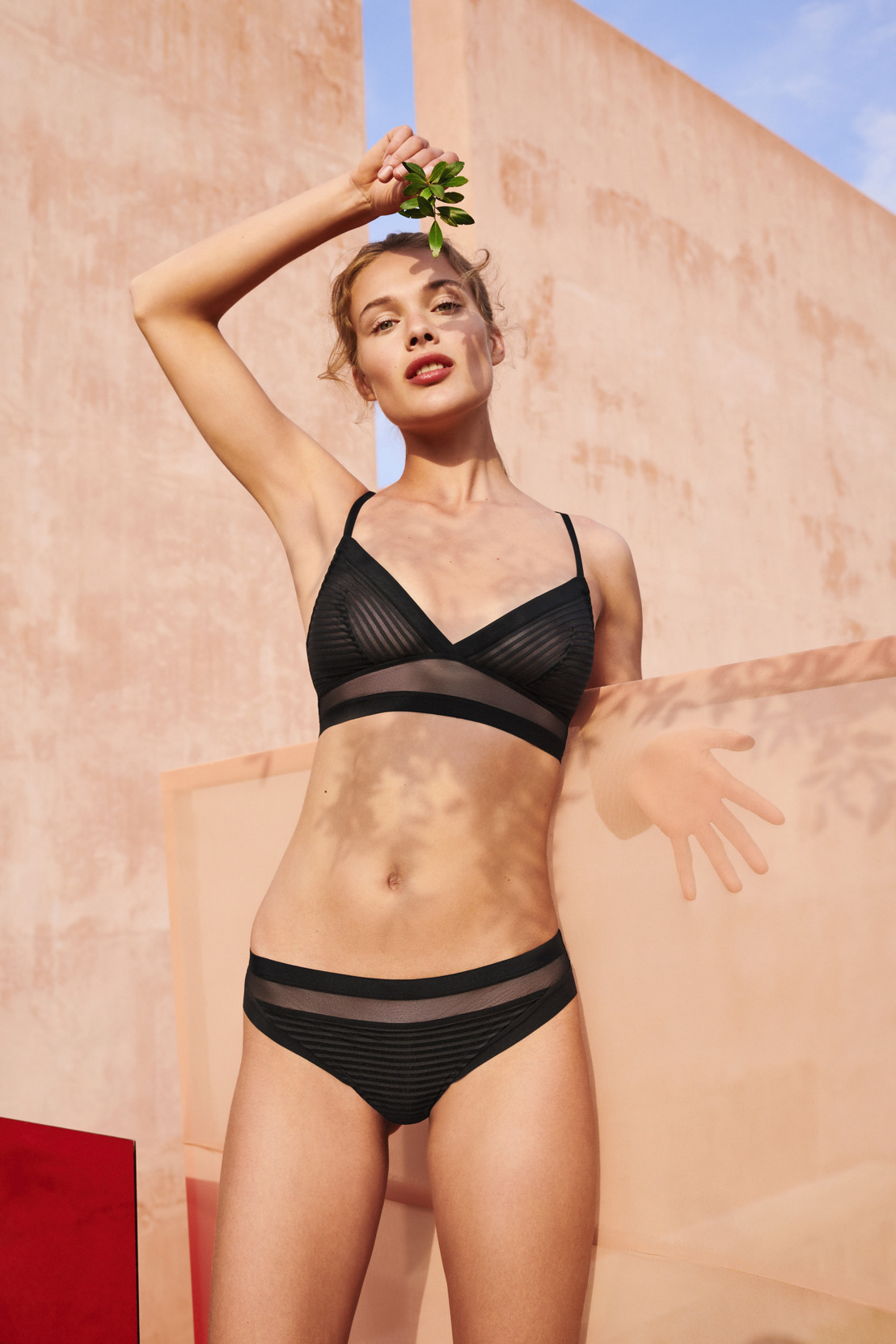 Marie Jo L'Aventure summer 2019: abstract portrait of a mythical muse
Marie Jo L'Aventure is inspired by the trendsetting role of a bold muse. The primary source of inspiration for this summer collection is the relationship between the artist and his muse, triggered by the Modigliani exhibition at the Tate Modern. Marie Jo L'Aventure interprets the crucial role of the woman in an abstract manner and translates her undeniable influence on the artist into an interesting, graphic duality.
The collection is based on craftswomanship and architecture, incorporated into an abstract play of lines and stylized details. In addition to art, the Belgian fashion house also allowed itself to be inspired by architecture this season. Art influences dictate the palette of colours with a range of poppy shades like yellow, coral, fire-engine red, and aqua. The collection also features a palette of invisible hues, while its graphic characteristics are is equally emphasized by shades of black.
Marie Jo L'Aventure responds to the prêt-à-porter trends with eye-catching diamond patterns, sensuous animal prints, and smooth, silky fabrics. The cuts have a contemporary look with higher cut-outs, understated lines, and seamless tailoring.
The female silhouette is in the spotlight, and lingerie is permitted to be seen more than ever before. What's more, the collection prominently features want-to-be-seen pieces, with a strong focus on interesting details at the back and the marked popularity of wireless bras and triangle bras, without any concessions to stylish comfort. Bra straps are clearly visible and broader straps set the tone. With Salvador as an absolute eye-catcher, the boundaries are blurred between the cup and the strap as an ultimate abstraction of the prominent role of the muse.
Marie Jo L'Aventure opts for comfortable cool with lots of mix & match and sportswear influences – albeit with a healthy dose of ultra-feminine gumption. The Belgian fashion house does not shirk from sporty contrast or greater depth in texture. The collection pits rich materials against one another and creates depth with visible textures on the one hand and plain, smooth fabrics on the other.
'Clean and cool' will be given a new dimension this summer. Sportive luxury and casual allure find their way in discrete luxury looks that will retain their appeal for many seasons to come.
For more visuals go to our media gallery.
Eva Coolman PR Coordinator Marie Jo, Van de Velde