Marie Jo L'Aventure Launches Trendy Capsule Collection with Recycled Material
Available in a limited edition from October.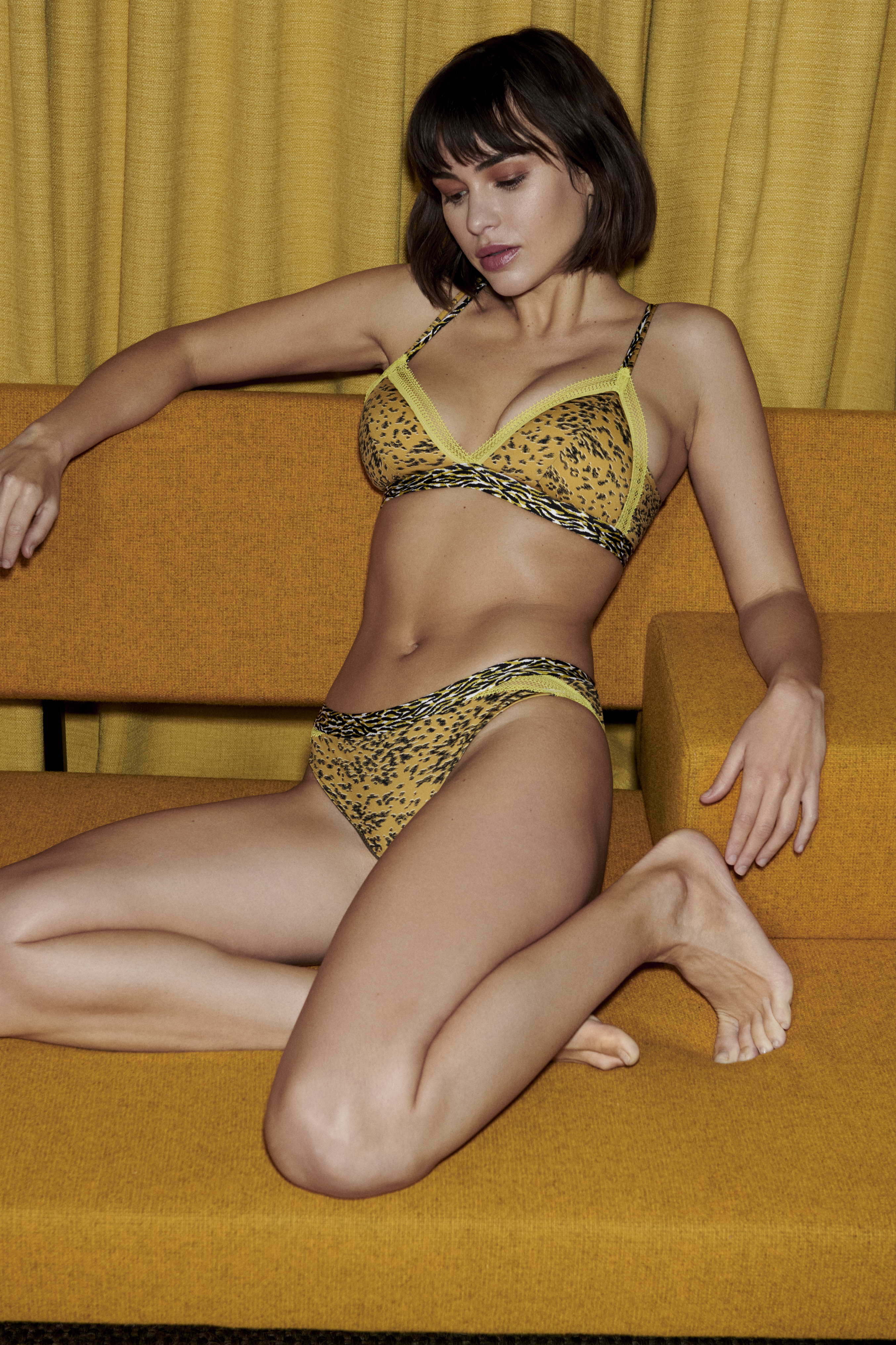 Fashion, comfort, and sustainability go hand in hand in the very first capsule collection by Marie Jo L'Aventure. The style ranges from minimalist chic (feel those luxurious fabrics! check out that chic sheen!) to bold and daring. The limited-edition collection is held together by the cool yet comfortable styles that are good for you and kind to the planet.
Sustainable Fashion for Your Lingerie Drawer
Sustainability isn't a fad at Marie Jo L'Aventure, which is why the Belgian lingerie label has chosen to incorporate recycled material into this capsule collection. It has given a new lease of life to recycled lace and delicate, sheen fabrics in trendy lingerie sets, each of which is sure to freshen up your fall wardrobe. Wear them under your clothes or combine them as outerwear with a blazer or cardigan. Sexy, sustainable, and totally on trend.
New Styles: Comfy and Totally on Trend
Marie Jo L'Aventure reinvents itself with every new collection, and the styles are no exception. However, comfort always comes first: Every bra fits perfectly, down to the smallest seam or strap. In line with this philosophy, the capsule collection introduces two trendy cuts with the perfect fit for A to F cups. The difference is in the styling effect: What look do you want to create with your lingerie and how does the cut complement your body shape?
The new wireless padded bralette centers your breasts, creating a round shape. The fit is wonderfully soft and comfortable, with padded cups that are attached to the strap at the bottom.
The underwire padded triangle bra follows the shape of your breasts and gives them comfortable support— ideal if you love a natural look but have a smaller cup size. With its triangle shape, this cut is right on trend.
Choose from Three Luxurious Looks
Take a Walk on the Wild Side
​Female empowerment comes in different guises. With Marie Jo L'Aventure Jude, you can choose between a cool leopard-and-flower print or a set in shimmery ribbed fabric. All fabrics are recycled and feel wonderfully soft. Sporty chic in vibrant colors.
Statement Look with Recycled Lace
​A trendy ochre hue and a zebra and leopard pattern in a bold mix with recycled lace to highlight your cleavage. Marie Jo L'Aventure Rege is lingerie for daring women... and they love wearing their set as outerwear or underwear in equal measure. A fashionable statement look!
​
City Chic in Warm Tones ​
​Style is often in the details: a delicate fabric, a special color, or a finish that takes the whole look to the next level. That's exactly what gives the Marie Jo L'Aventure Matthias sets their radiance. Made of shiny satin, in a chic taupe shade with a hint of lilac, finished with recycled lace in warm orange. This is stylish, party-ready lingerie that you can wear every day.
The three series in the Marie Jo L'Aventure capsule collection will be available from October in your lingerie boutique and online. This is a limited edition – so be quick!