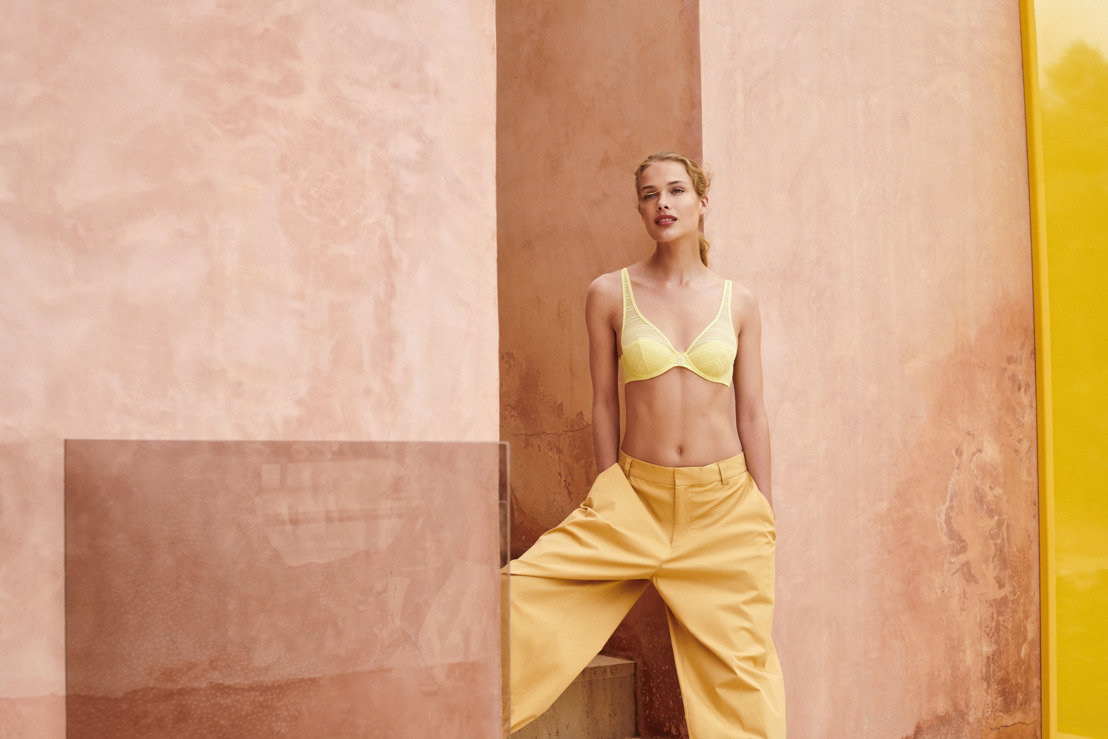 Marie Jo L'Aventure is welcoming SS19 with a dazzling palette of colors
Do you follow your intuition?
Longing for an exotic summer? With the L'Aventure collection, Marie Jo serves up the perfect substitute to welcome the summer months in style. The Belgian lingerie label sought inspiration for this intense palette of colors in the passionate relationship between an artist and his muse, prompted by the Modigliani exhibition at the Tate Modern. Art influences dictate the summery palette of colors with a range of poppy shades like yellow, coral, and fire-engine red, and the statement sets Charles, Poul, and Tom. With the motto "Live in Color," these high summer sets combine vibrant colors and rich materials.
These sunny lingerie sets have been created through deep-rooted craftswomanship and an architectural interplay of lines. This results in clean cuts and stylized accents in the collection. The Belgian fashion house does not shirk from contrast or greater depth in texture, presenting expressive tones and graphic textures tempered by smooth materials.
The big eye-catcher Charles uses all its charms to turn heads this summer. The underwired bra steals the show with intriguing accents, graphic motifs, and striking, wide straps without compromising on style, luxury, or comfort. With this summery yellow set – this season's big trend color – you're ready to bring the sultry summer to your lingerie drawer in a snap.