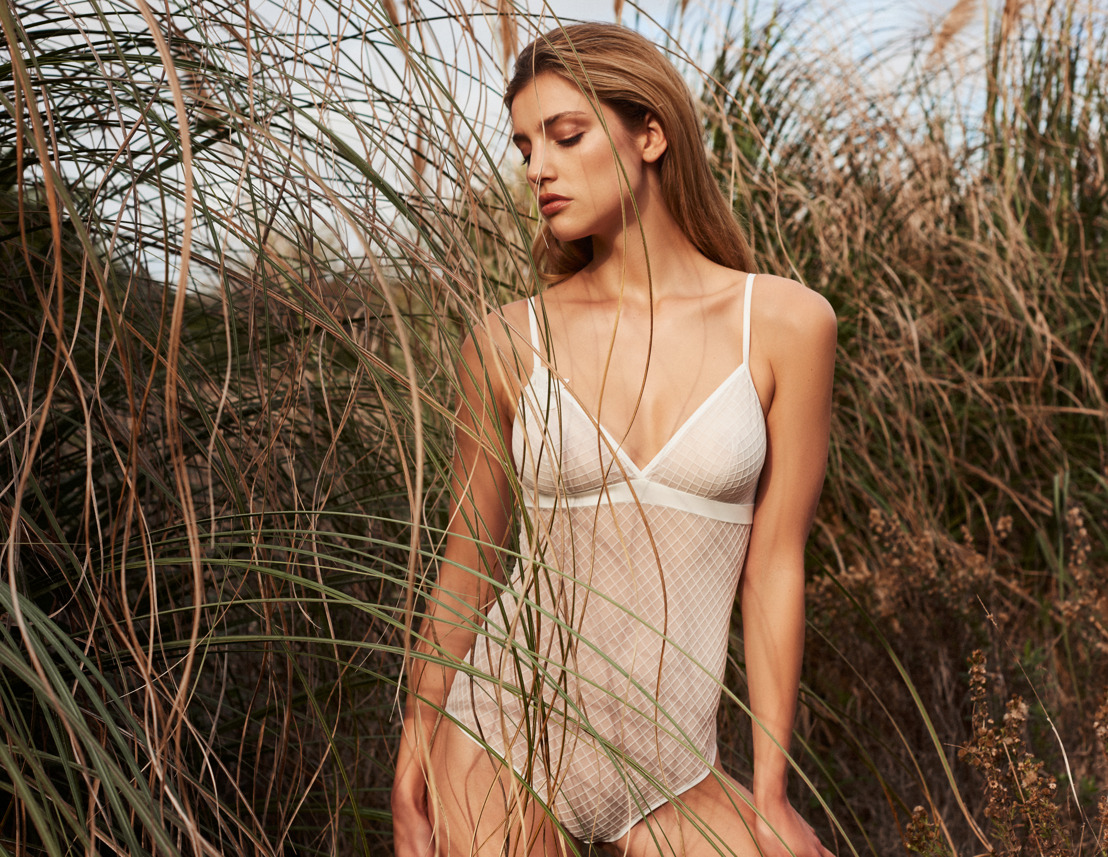 Marie Jo L'Aventure AW17. Bridal lingerie
Voluptuous synergy of sumptuous textures and pure lines
Tuesday, August 22, 2017 — On your wedding night your lingerie should be unforgettable. Voluptuous, seemingly innocent but also a little bit naughty, Marie Jo L'Aventure unites these three key concepts in the luxury lingerie set Holmes.
Holmes exudes Modern Romance from every pore. Graphical checks go hand in hand with velvet soft flock and flow together in a series of pure styles. Holmes is a surprisingly versatile series, with four bras and three briefs. As well as preformed bras – with and without straps – this bridal lingerie collection also includes a flirtatious triangle bra and a luxurious body.
The pure pattern works in synergy with the sumptuous textures. The sophisticated mix of abundant velvet look and the graphical design ensures you look ravishing. The undiluted elegance of these luxurious materials is complemented by opulent details like the fine piping and detachable velvet flowers.
This bridal lingerie combines luxuriant depth and texture with a soft ivory palette. Almost too fetching to hide under your wedding dress.