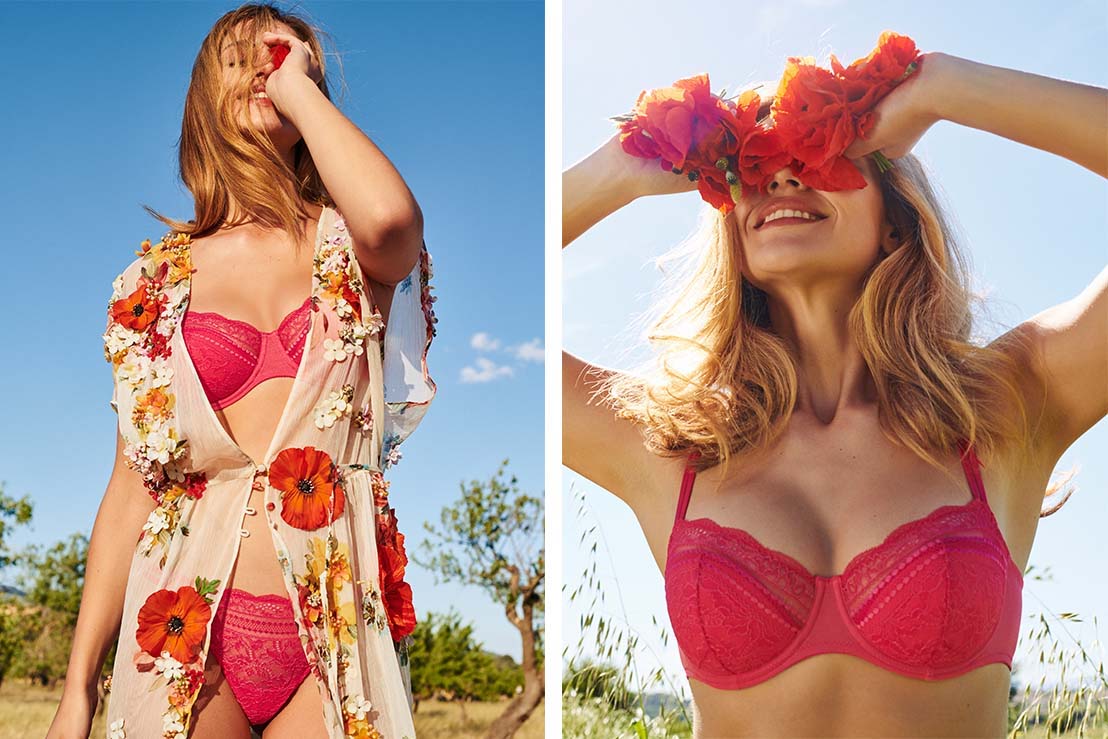 Marie Jo is celebrating Valentine's Day with Francoise, which is synonymous with intuitive femininity
Do you take the first step?
Most of us pay slightly more attention to our lingerie on Valentine's Day. This season, Marie Jo presents Francoise: a Valentine's set with elegant French lace in a seductive raspberry red.
This sensual lingerie set was inspired by the relationship between artist and muse. Francoise symbolises like no other the power of intuitive class. What more do we need on Valentine's Day than a ravishing lingerie set that stylishly emphasises our inner femininity? Francoise seduces at first glance with its sublime combination of French lace and Belgian microfibre. The raspberry red colour is an evocative interpretation of the latest summer trends, while the sensual finesse of the floral lace represents the muse that inspired Marie Jo to create this seductive set.
This set is also a feminine ode to deep-rooted craftswomanship and a graceful nod to Belgian design and European expertise. It is the perfect way to highlight your femininity with elegance and flair on Valentine's Day.
For more visuals go to our media gallery.
Click here for more packshots.