Marie Jo Eirin: a scintillating piece for the festive season
Marie Jo launches into the festive season with the scintillating eye-catcher Eirin. This sensual lingerie is an elegant set for the festive season and adds a 'touch of black' to your outfits this special time of year in an alluring, yet classy way. Eirin steals the limelight with its subtle details, fine French lace, and perfectly balanced design.
In 1981 Marie Jo revolutionized the lingerie industry with its innovative, high-quality Belgian signature. This Belgian label links discreet luxury with original designs aimed at every confident woman who wants to make a statement of refined seductiveness, especially during the festive season. Using eleven different elements, Eirin combines alluring elegance with a perfectly balanced design. The feminine cut is subtly accentuated with French lace details (Dentelle de Calais) in the classic colour for the end-of-year parties: black.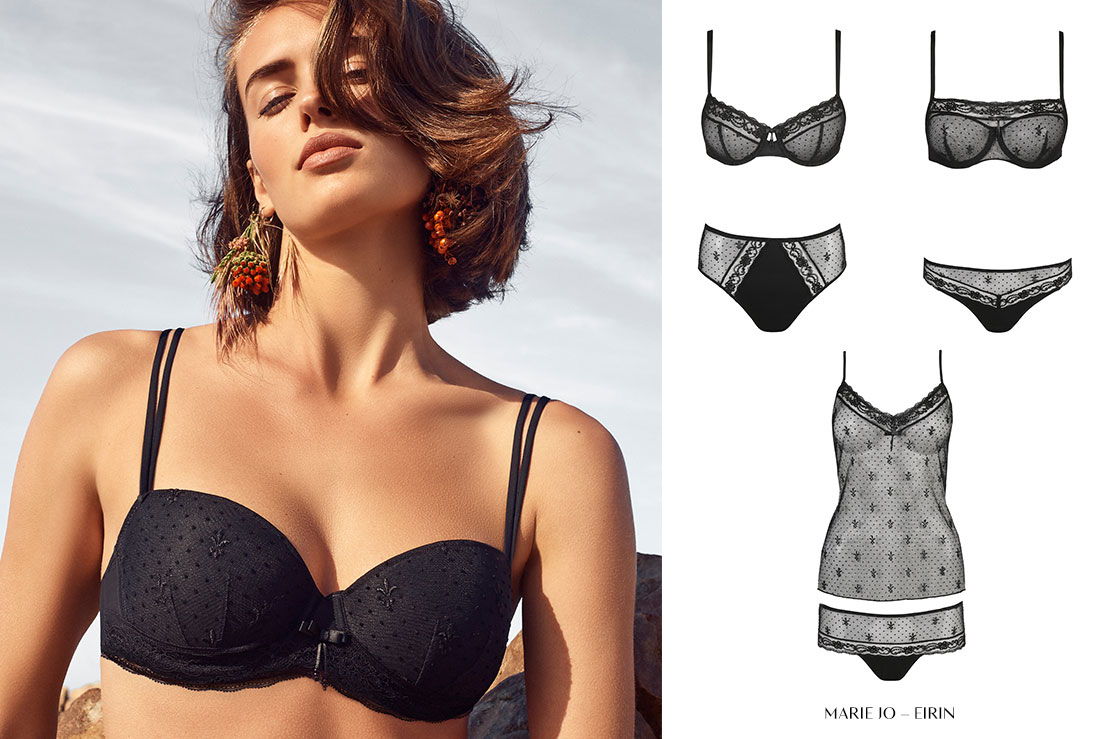 The balconette bra with a horizontal cut accentuated with borders of Dentelle de Calais and the underwire bra combine to form the heart of our end-of-year collection. The heart-shaped underwire bra with padded cups has a special place in our collection this autumn. The lingerie sets are supplemented with an elegant and seductive accessory: the Eirin night top.
Eirin is not only the perfect gift for the festive season but is also a party essential that simply must be a part of your lingerie drawer! In November and December, you'll receive a free luxuriously scented candle with your purchase of Eirin by Marie Jo. This limited-edition gift adds a joyous accent to the festive season and adds a 'touch of black' to your home.
* Offer valid while stock lasts - Starting week 3 of November
Click here for the packshots of this festive eye-catcher.
Eva Coolman PR Coordinator Marie Jo, Van de Velde