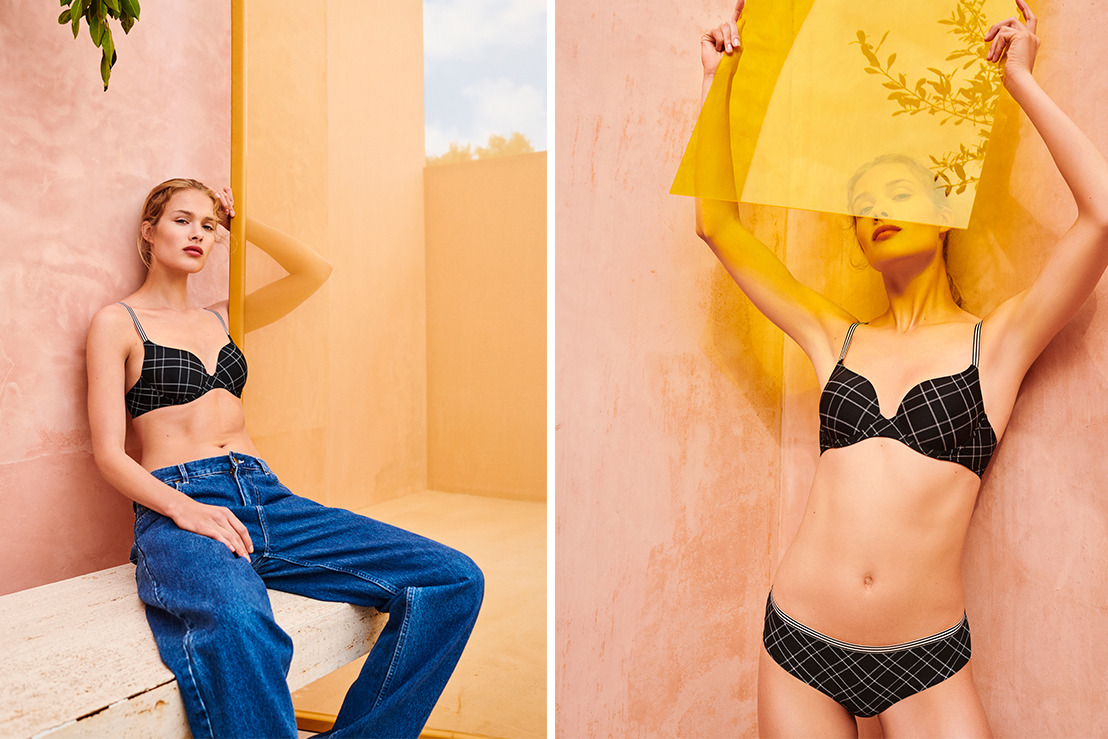 Marie Jo translates modern minimalism into first loungewear collection
Marie Jo is starting 2019 with its first full-fledged loungewear collection, inspired by modern minimalism. Pure architectural forms, clean lines, and graphic prints are a nod to the deeply rooted craftswomanship based on cosmopolitan dynamics and architectural awareness. The Belgian lingerie brand created this innovative loungewear collection for confident women who want to make a style statement that celebrates the everyday.
The REM series was designed around geometric checks and an abstract animal print. It is Marie Jo's graphic ode to everyday heroines: strong women who inspire, empower, and move others. The pyjama and lingerie sets are sophisticated yet pure. This lingerie is the perfect marriage of stunning style and luxurious comfort.
The prints unite sporty chic with an urban feel. These architectural prints were custom-made for Marie Jo by a French manufacturer that prides itself on its deep-rooted craftswomanship and high quality. Years of expertise and high-tech printing innovations have led to the creation of two unique materials of sublime quality.
With this loungewear collection, Marie Jo has created a powerful homage to flawless femininity, without losing sight of its impeccable fit. It is a smart collection of intuitive and thoughtfully designed loungewear that celebrates the everyday and strikes the right balance between natural elegance and commanding athleisure.
Marie Jo's first loungewear collection will be available in specialty lingerie shops as of January. Discover the points of sale at mariejo.com.
For more visuals go to our media gallery.