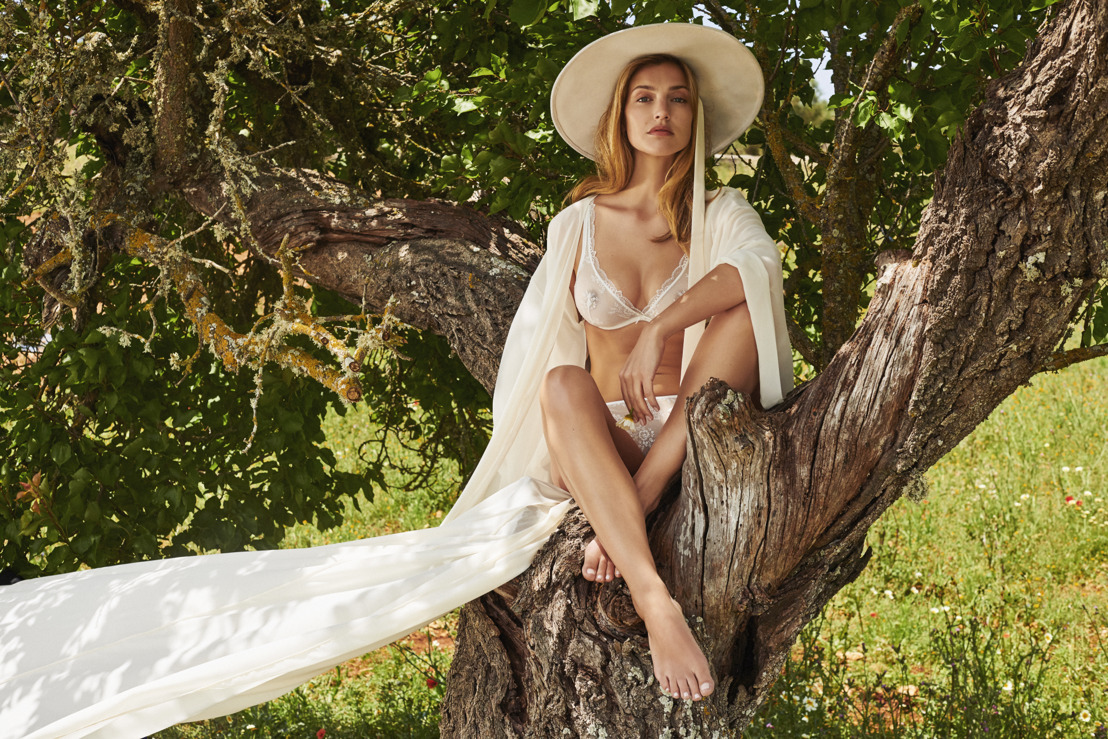 Marie Jo Bridal: intuitive interplay of impassioned contrasts
Do you celebrate love your way?
An unforgettable wedding calls for unforgettable bridal lingerie. What you are wearing under your wedding dress should be just as impressive as the wedding dress itself. The favourite brand of Belgian women sought inspiration in the passion-filled relationship between the artist and his muse. In this bridal set, Marie Jo portrays the adventurous muse as an idyllic yet powerful portrait.
Ray envisions a wonderful wedding with a spontaneous ode to pure femininity inspired by vintage embroidery. Delicate flowers are highlighted in French embroidery on a transparent canvas by Dentelle de Calais lace.
With its sophisticated interplay of lines, the elegant lingerie in the Ray collection will delight every bride. The vintage triangle cut is the eye-catching element of this set, and can be elegantly combined with beguiling hot pants, finished with frivolous accents.
Click here for more images.
Click here for more packshots.