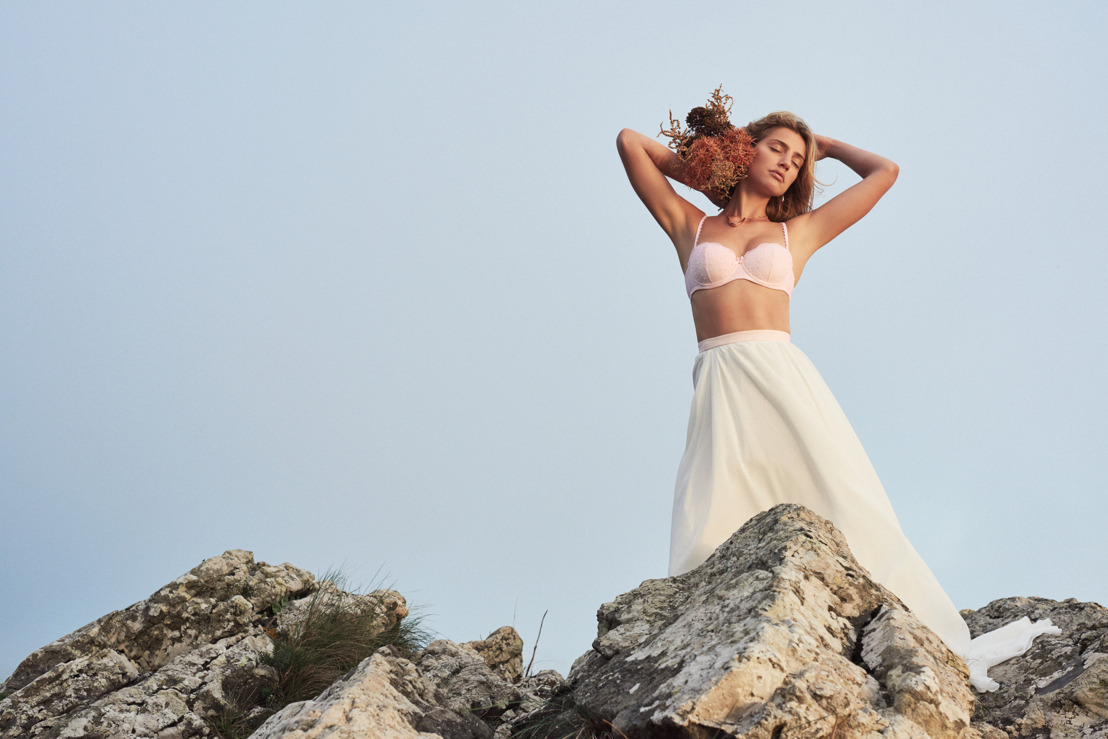 Marie Jo AW17. Bridal lingerie
Subtle floral lace hides flamboyant luxury
Tuesday, August 22, 2017 — Yes, a beautiful wedding dress is a must, but so too is what lies beneath! We all dream of a wedding day we will never forget. Which is why Marie Jo presents yet more dazzling bridal lingerie this winter. Pearl does a perfect job of combining elegance and class with sensual femininity in a single set.
The bridal set in ultra-feminine boudoir pink looks fresh and seductive under every wedding dress, not least due to the sensual combination of delicate lace and refined embroidery. Pearl combines many years' expertise and intensive skill with uber-feminine maximalism. This lingerie set is a clever take on contemporary maximalism with hyper-feminine styles, custom-made materials and luxuriant details.
The luxury set takes pride in Belgian design and European craftsmanship. Gentle lace combines subtly with an exquisite floral print and a soft pearl effect. Both the innovative cut and the unique floral print are made in Belgium. The custom-made Swiss embroidery goes perfectly with the finest Calais lace.
The ravishing lingerie set is studded with sensual accessories, such as the lace garter belt and a seductive body finished with Calais lace. Pearl is the intelligent epitome of the Marie Jo signature: opulent luxury that is never garish and always seductive. A serene manifesto that exudes pure class.