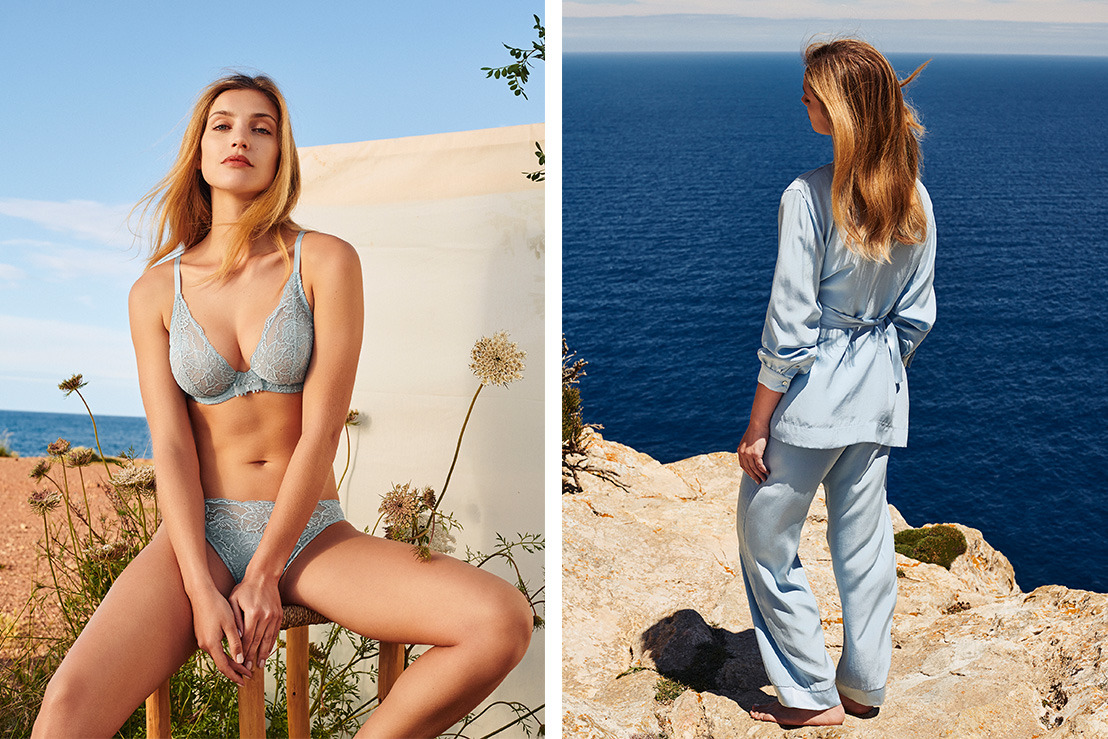 International Women's Day: a powerful ode to everyday muses by Marie Jo
Do you chase your dreams?
On International Women's Day, Marie Jo SS19 will deliver a powerful ode to everyday heroines, strong women who innately inspire and move others. The Belgian lingerie brand, made for and by women, recently introduced Gala as an homage to feminine intuition. Marie Jo was inspired by iconic muses as the ultimate symbol of bold femininity.
The intuitive flair inherent to all inspirational women is mirrored in Gala, a luxurious lingerie set in delicate lace with a vintage blue floral print designed entirely in-house. Marie Jo delved into the archives of French lace expert Noyon in search of something unique. An exclusive vintage drawing inspired the Belgian brand to design two contemporary lace varieties, which were then exclusively developed by Noyon for Marie Jo. The result is a seemingly casual combination of sweet and sensual, designed with technical finesse and a nod to ancient craftswomanship.
This set perfectly encapsulates the everyday heroine theme. Gala presents a powerful image of intuitive femininity without compromising on fit. After all, Marie Jo's ultimate goal is to create comfort with couture sensibility for every day. The cut is impeccable and extremely comfortable.
In addition to being stunning, Gala effortlessly reflects the desires of our inner muse. It celebrates the everyday, even more so on International Women's Day.
For more visuals go to our media gallery.
Click here for more packshots.