Inspired by Adventure and Freedom: Marie Jo's SS23 Collection Is Here to Energize You
Shine in a matching lingerie set that combines gorgeous colors with sophisticated embroidery.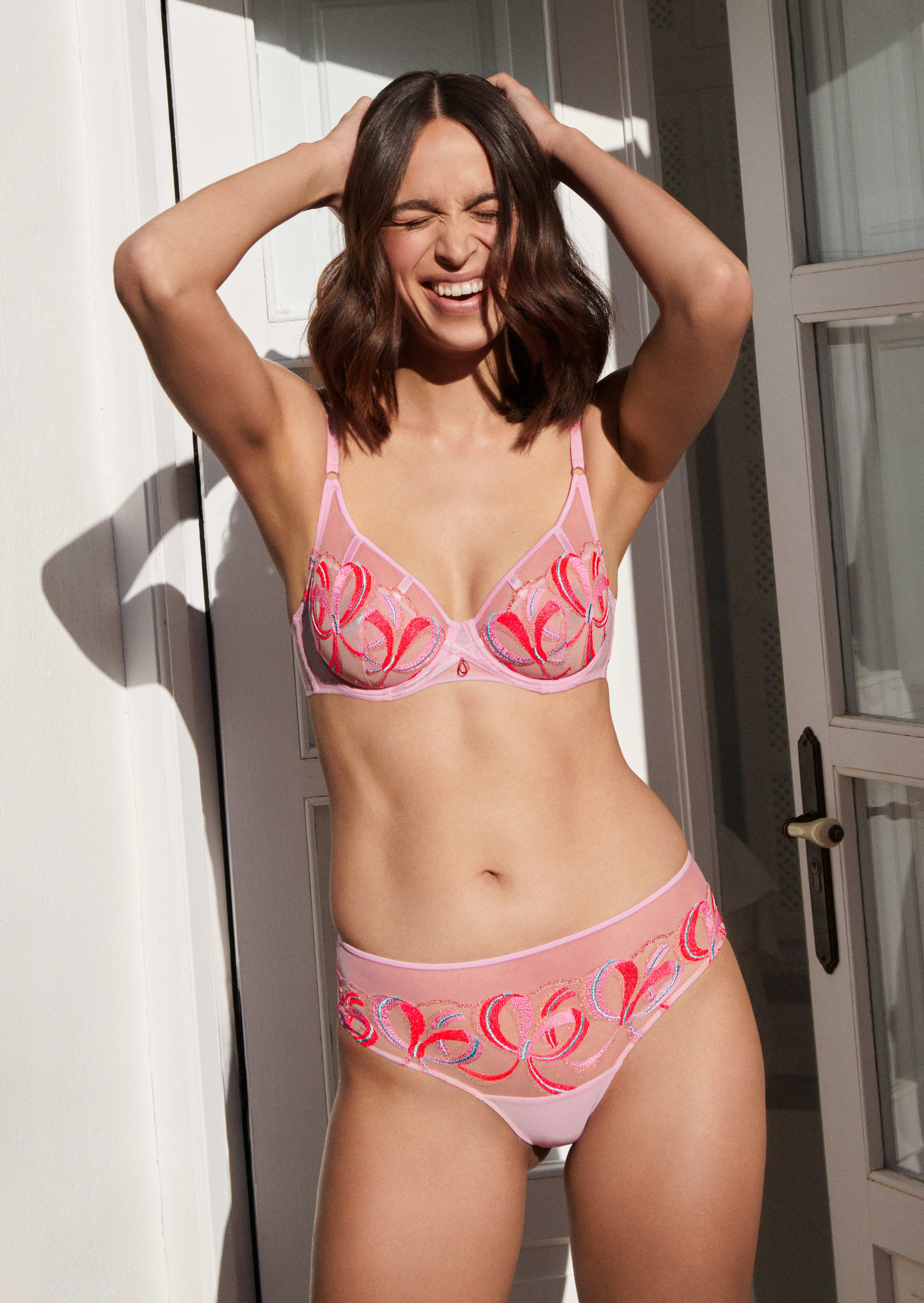 After a long winter with short days, we at Marie Jo are kicking off the summer season with a whole lot of positive vibes. Our brand-new SS23 collection stands out thanks to its gorgeous colors, rich embroidery, sophisticated details, sheer fabrics, and a corset-inspired design. To achieve that on-trend mix, our design team drew inspiration from things that give us energy – adventure, freedom, and sunshine. You can see and feel the result. Step into summer with confidence in a bra and matching briefs that are as stylish as they are comfortable.
Our Marie Jo SS23 collection is all about the power of a matching lingerie set, offering a wide range of bras as well as briefs in a variety of styles. After all, we know that matching lingerie that fits your unique style and look – and is comfortable! – is sure to make you feel empowered. That's what we at Marie Jo call "My invisible force." Imagine: You get caught out by a sudden downpour and glimpse of yourself, all sodden, in a window. But in your matching set, you'll continue to shine.
To wire or not to wire?
Alongside our well-known styles, this summer we're once again releasing some young and trendy lingerie in new styles, including the padded bralette and the padded triangle bra. After last winter's success, we're also re-running them in a range of fresh colors.
On trend!
We're going a step further with trendy series such as Marie Jo Cillian and Marie Jo Benicio. Cillian's punchy color palette and a trendy print is sure to put a spring in your step, while Benicio's longline effect and leopard print will help you start summer in style. And that's not to mention the matchy-matchy briefs!
It's Back: Corsage!
If you're a fan of corset style and embroidery, then Chen is an absolute must-have this season. Inspired by Bridgerton-esque costume dramas, the model's balcony style is packed with details. The flattering longline effect and sheer elements make Chen an alluring fashion statement – an ode to your sensual self.