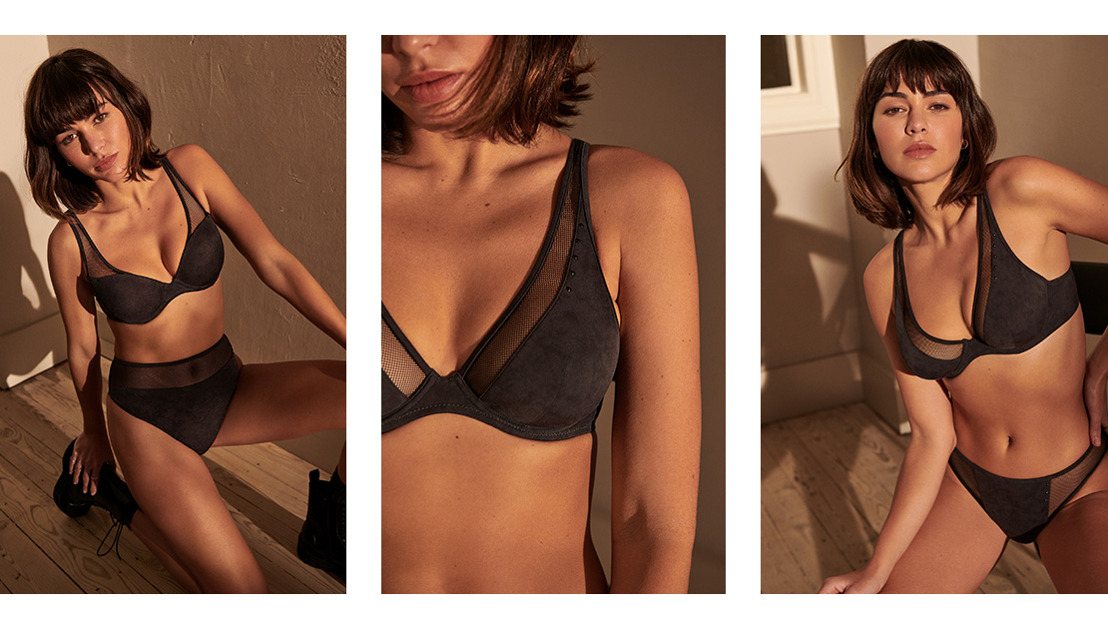 FW21 - Marie Jo L'Aventure creates an ode to the Jazz Age with glitter, glamour, tailoring, and rich colors.
Marie Jo L'Aventure takes you back to the Jazz Age of the 1920s and 1930s. The glitter and glamour and the rich, warm colors of the Roaring Twenties set the tone in this fall collection. The designs also feature Art Deco influences. Sleek shapes and clean tailoring are a perfect match for the Marie Jo L'Aventure signature look.
This season's muse is Nancy Cunard, a Jazz Age socialite (aka original influencer) and activist who advocated equal rights for women. The new lingerie series were named after Cunard's network of incredible writers and artists. Samuel, for example, is a nod to author Samuel Becket and Emmanuel is in reference to the American artist Man Ray.
Marie Jo L'Aventure Ventura: Sporty-chic sets
The perfect combination of sensual and cool? Yes, we can! Marie Jo L'Aventure Samuel combines soft fabric with a subtle batik effect featuring cool tulle and studs. The L'Aventure designers prove once again that the batik trend can create stunning textures in lingerie. The combination of airy tulle and cool studs give these sets a sporty-chic look.
Marie Jo L'Aventure Tom in gorgeous eggplant
Tom is an iconic Marie Jo L'Aventure series that has captivated countless women with its perfect T-shirt bra, incredible fit, and elegant looks. The raised dots on the straps give this series a distinct and flirty touch. This fall, Marie Jo L'Aventure Tom captivates in a rich, deep purple hue and subtle glitter fabric for a perfectly trendy fall look.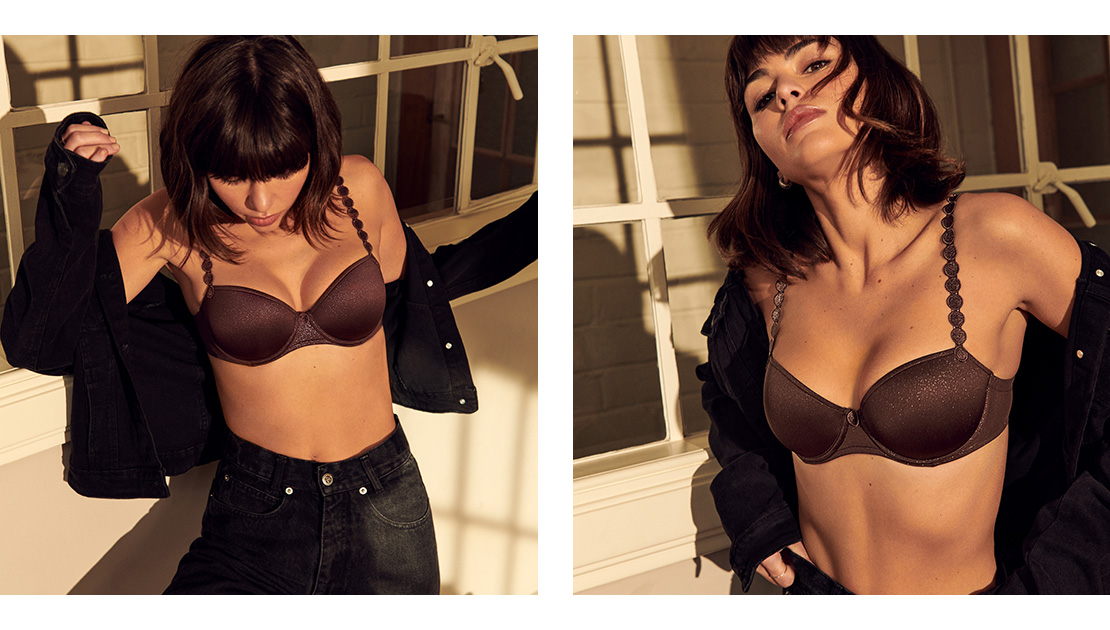 Marie Jo L'Aventure Robert: A tailored look
A tailored look will never go out of style. With checked fabric and sleek black accents, Marie Jo L'Aventure is translating this trend into lingerie. The sets in this series are effortless, slightly androgynous, and oh-so chic!
Marie Jo Emmanuel: Clashing prints
With two clashing prints – floral and zebra print – Emmanuel steals the show. The captivating combination of trendy colors and prints, classic Marie Jo, creates a bold and stylish look. Details like the ruching on the straps add a unique twist to this lingerie. Feel free to show off your straps under any outfit!
Marie Jo L'Aventure Richard: Lingerie with an edgy touch
Modern lace lingerie in two timeless hues, chic black and warm terracotta, is Marie Jo L'Aventure Richard in a nutshell. These sets captivate with cool graphic lace. The trendy longline bra is a real eye-catcher. Mix and match with the high-waisted briefs, which are cut extra-high at the legs. The body is a must-have for fashionistas!
Want to discover the collection? Click here.
Find your nearest store at mariejo.com
Vanessa De Vuyst Media & PR Manager, Van de Velde