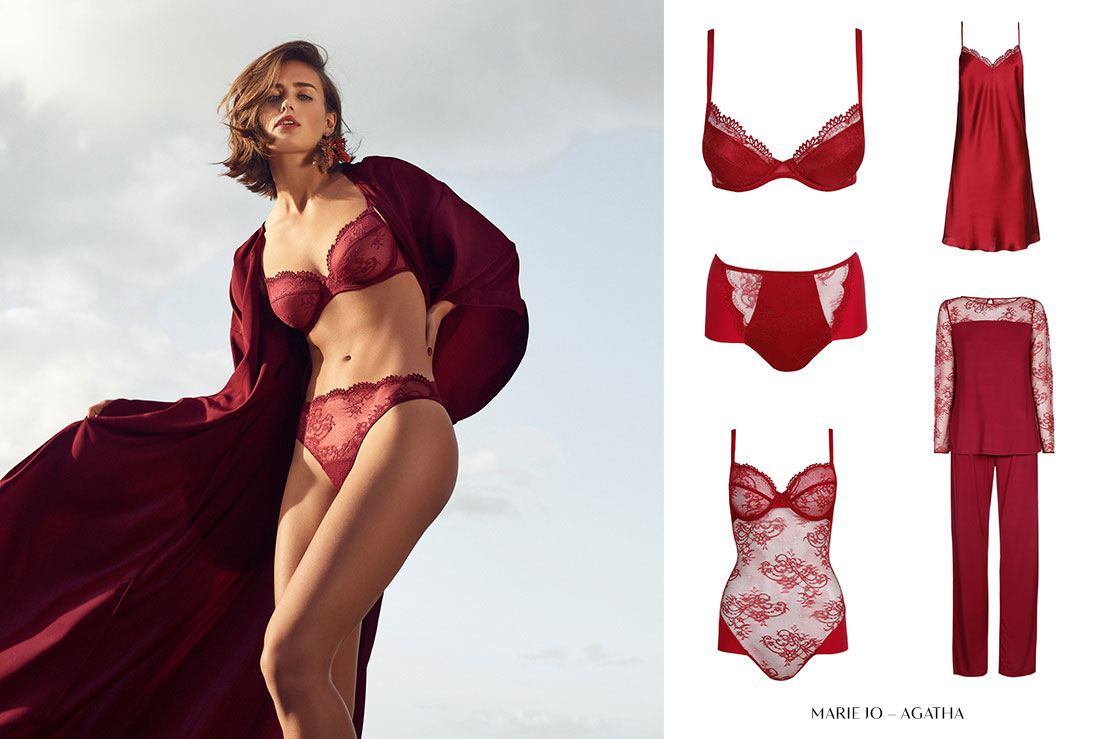 Five wintertrends for 2018 applied to lingerie
Marie Jo, which is 'Created for living and loving', returns to its roots this winter in a subtle way that integrates the current fashion trends. The much-loved Belgian lingerie brand is launching five catwalk trends for autumn and winter 2018 that are must-haves for your lingerie drawer.
Floral designs on black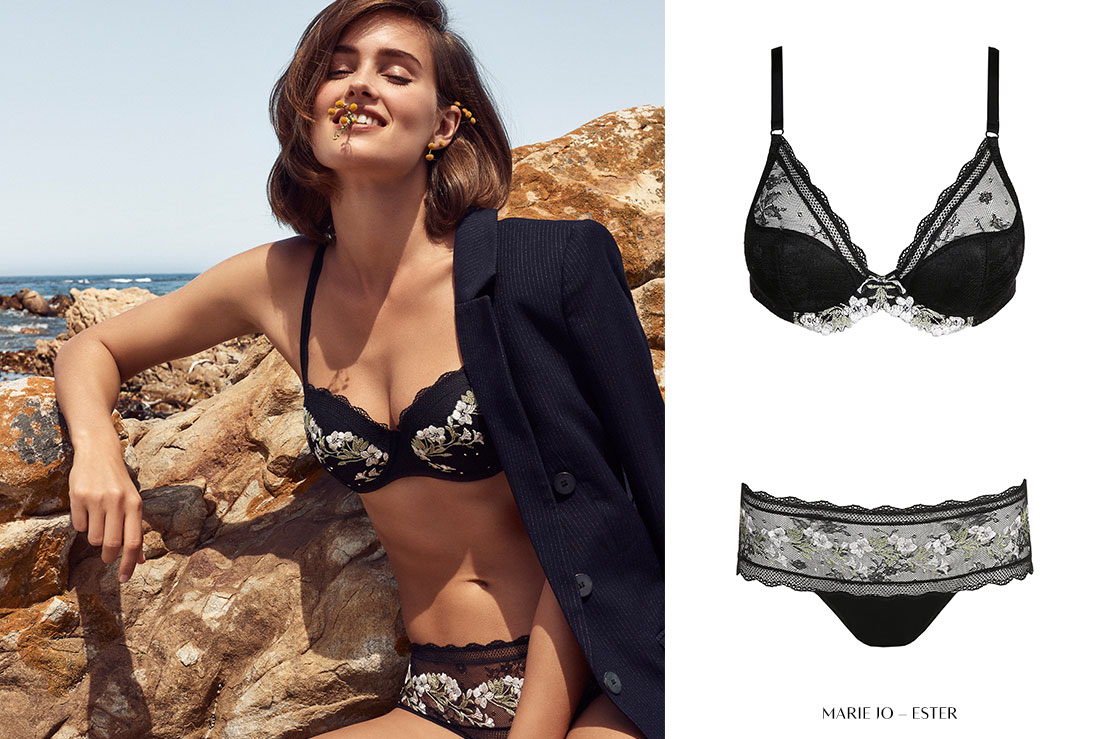 The black-backed floral trend is a familiar feature on the catwalks this season and proves that floral designs can also be a part of your winter outfits. Inspiration was drawn from the progressive 1970s and the innovative art medium of Mary Delany: mixed media collages.
Just like Mary Delany's art, ESTER combines a dark background with light floral designs.
The plaid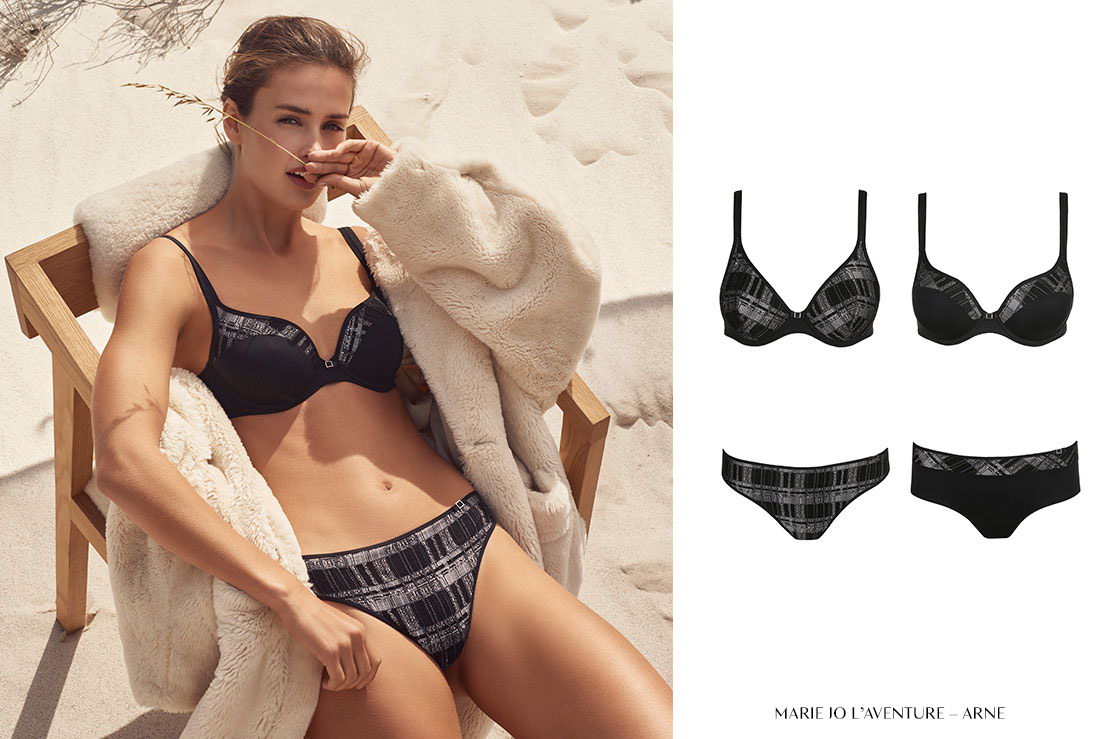 Check mate. Plaid never really went out of fashion but came back with a bang on the catwalks for the autumn-winter 2018 season. From red and yellow plaid to the classic black and white plaid: everything goes.
ARNE reinvents the classic plaid by combining it with Scandinavian minimalism.
Graphic prints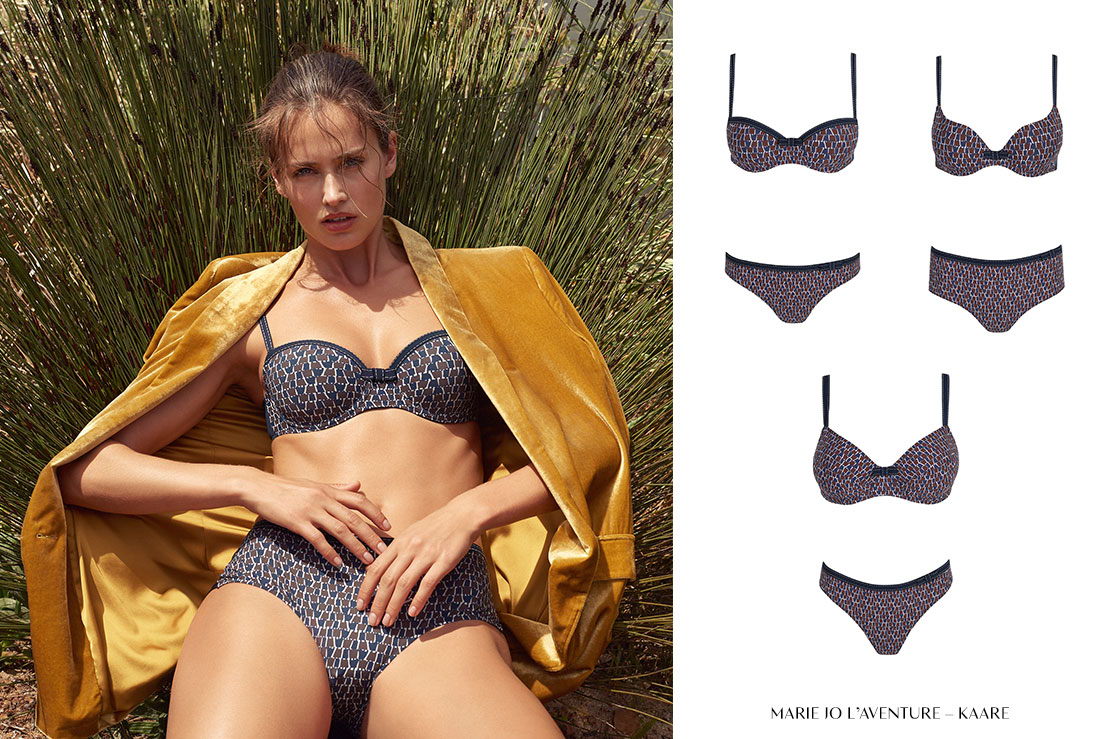 A trend that simply cannot be ignored: lingerie is part of your outfit this winter. The graphic print is the translation of a catwalk trend to lingerie that you can display effortlessly with the strap of the lingerie.
KAARE translates graphic print into strongly defined details that will become part of your outfit.
Soft pink or old pink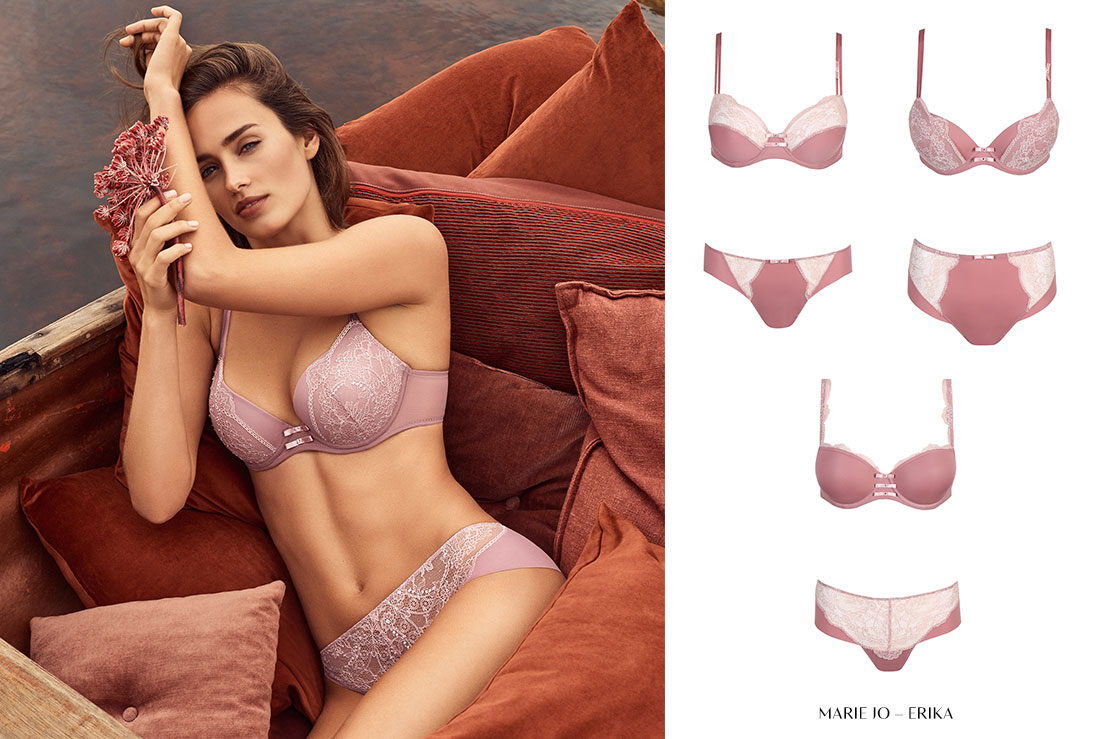 Millennial pink and pink make way this autumn for a softer version of this trendy colour. The more mature old pink has appeared on the high streets and is beautiful for under your clothes too.
ERIKA combines this trend colour with French embroidered floral designs.
Deep-red or wine-red
Red is the colour for autumn 2018. It dominated the catwalk shows for this season in various shades, but the deep red wine-coloured shade seductively claimed the leading role.
AGATHA combines this captivating winter colour with designs and elements inspired by nature.
Click here for more pack shots.
Click here for more campaign material.
If you'd like to find out more about the lingerie trends for this winter, watch Yara Michels talk about her three favourites: