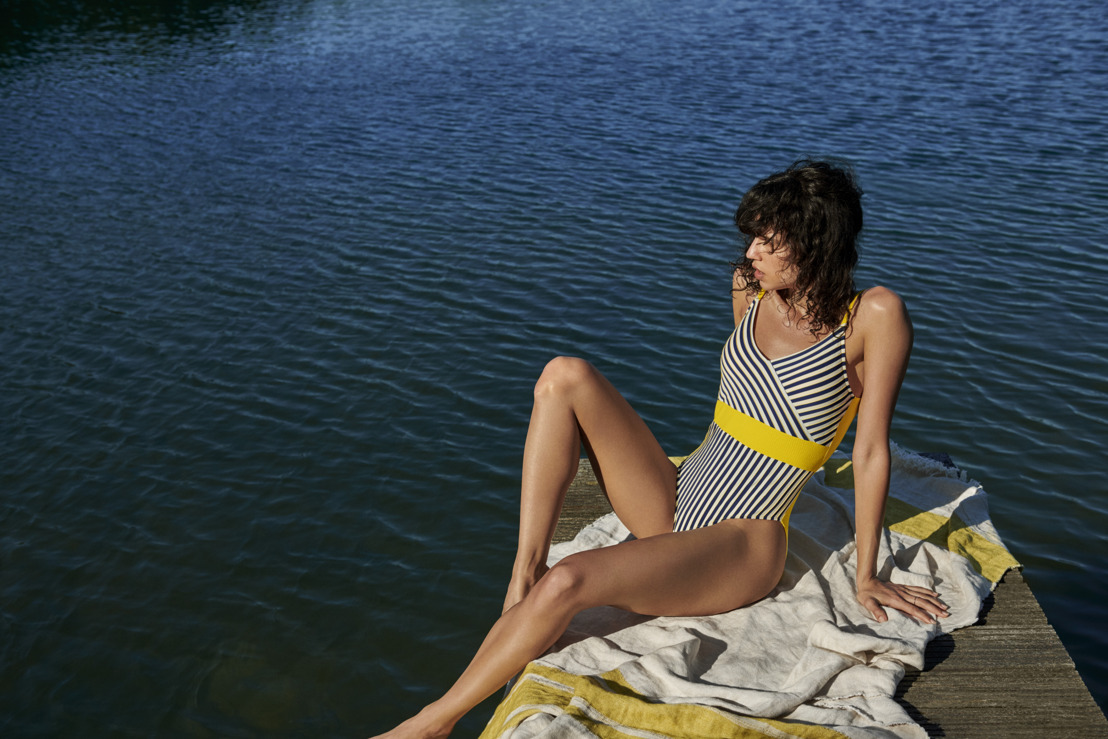 Dive into summer in style with Marie Jo Swim
The Marie Jo Swim collection will take you on an unforgettable road trip. The destination? A laid-back beach in colorful Mexico! But you could also opt for a summery tour of your home country or a staycation in your own backyard! After a turbulent 2020, we've come to realize that the journey is more important than the destination and that there's beauty and color to be found everywhere. Get inspired by our unique and trendy swimwear with a luxurious touch!
Flashy colors and summery stripes
This summer is all about happy vibes. Our bikinis and swimsuits will make you radiate confidence. Traditional nautical colors, such as white and dark blue, round out the collection. Chic nautical stripes get a new twist in the Marie Jo Swim Manuela series.
The clever play of lines flatters your figure and is a subtle nod to the cache-coeur look. The lining in sunny yellow adds a fresh and youthful touch to the blue-and-white striped fabric, and the colors stay just as vibrant when wet. Wear your bikini or swimsuit with stylish blue crocheted pants for the perfect Ibiza-style beach look!
Stylish swimsuit
The swimsuit has been popular for several seasons now. The swimsuit in the Marie Jo Swim Fernanda collection is timeless and elegant, with a shimmery striped fabric. Featuring a trendy rust color and fresh white, with gold-colored eyelets and bows at the waist for an elegant touch.
Boho chic
Vibrant colors set the tone this season. Marie Jo Swim Camila is colorful swimwear with a boho-chic look. The undisputed must-have in this series is the triangle push-up top: A comfy wireless bikini top with a subtle push-up effect. Super-easy to tie at the neck and back for instant happiness guaranteed!
Animal print meets glamour
Marie Jo has reinterpreted the popular animal print trend with a unique mix of two animal prints. The result is cruise-proof swimwear with feminine styles, bold prints, and shiny sequins. Very glamorous! The caftan is a must-have statement piece in the Marie Jo Swim Amanda series.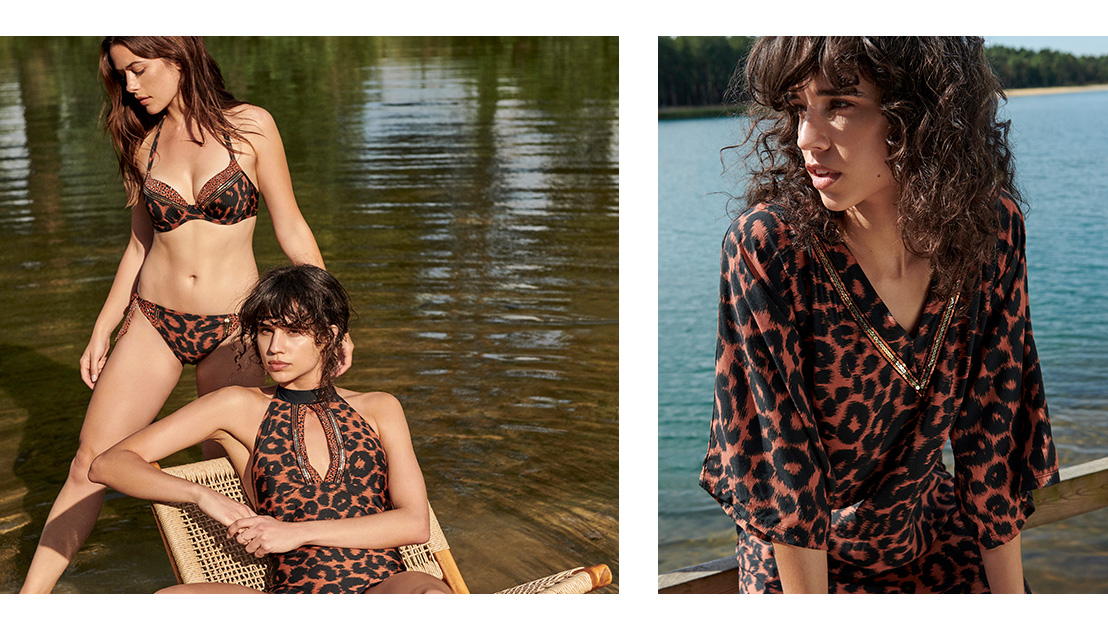 More is more
This season's motto is more is more! Rich materials, luxurious details, and a hint of gold or high-gloss yarn add extra sparkle to our swimwear. Of course, an eye for detail is embedded in our brand's DNA. This is reflected in every detail of our swimwear line, from the decorative ties and bows to the luxurious pearls and the clasps and closures on our bikinis and swimsuits.
Want to discover the collection? click here
Find your nearest store at mariejo.com
Vanessa De Vuyst Media & PR Manager, Van de Velde