Bold lingerie in flashy summer colors
Surf the summer vibes with Marie Jo L'Aventure! The Belgian lingerie brand presents bold summer lingerie in a fresh color palette. Flashy hues, cool prints, and edgy lace will help you kick off the summer season with confidence!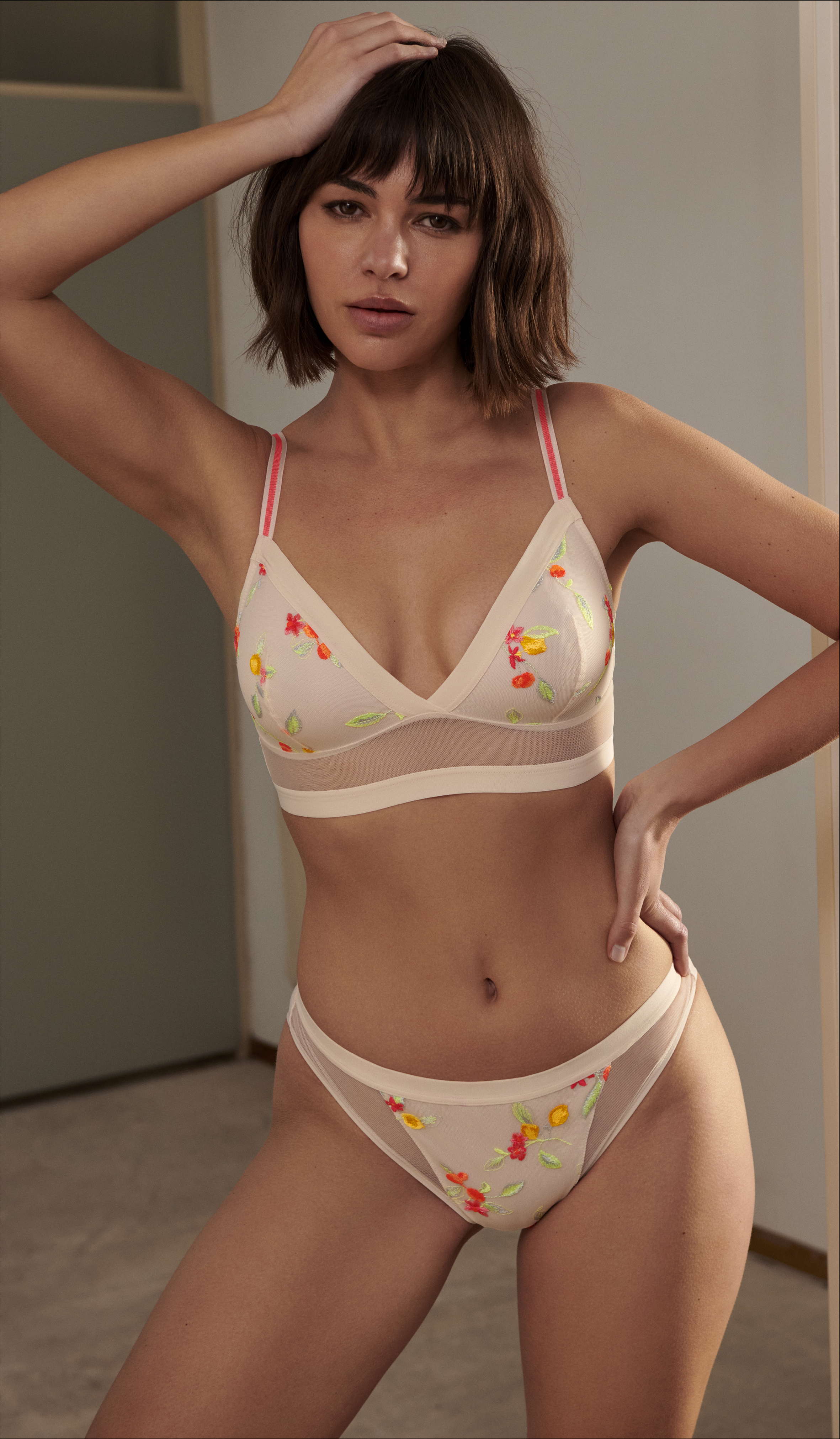 Trip to Japan
Are you desperate to travel after a long period of pandemic restrictions? Let Marie Jo L'Aventure's designer Zara Oxtoby whisk you away to Japan. She translated a moodboard full of graphic lines, bright colors, gorgeous lace, and beautiful embroidery inspired by Japanese sculpture into a stunning lingerie collection.
Marie Jo's adventurous little sister experiments with new shapes and textures. The result? High-impact looks and bold designs that don't compromise on comfort and fit. Each style is extensively tested, tried, and adjusted until it fits like a dream.
Feminine and cool
This summer's color palette ranges from flashy neon and raspberry red to stylish olive green, watercolors, and trendy neutrals like blush and dusty pink. These new summer styles are sure to captivate.
The wireless triangle bra by Marie Jo L'Aventure Nagae enchants with airy tulle adorned with flirty embroidery and a broad elastic trim. This is femininity with a cool twist.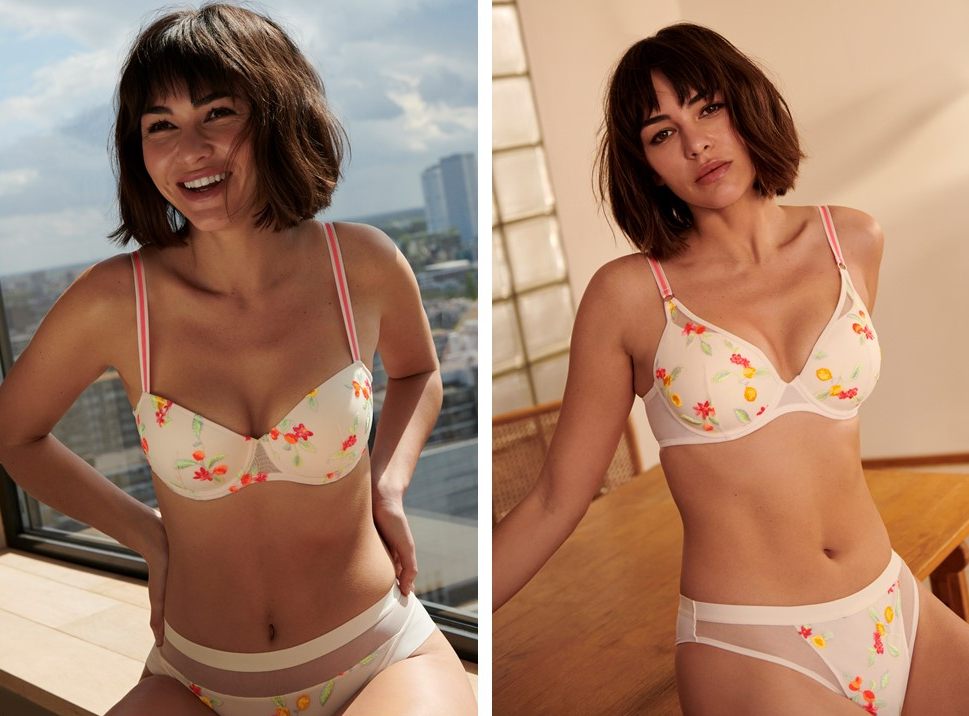 Flashy embroidery adorns the airy tulle
The longline bra has been gaining in popularity each new season. Marie Jo L'Aventure Suto features a sensual, deep-plunge underwire longline bra. A modern take on gorgeous lace lingerie!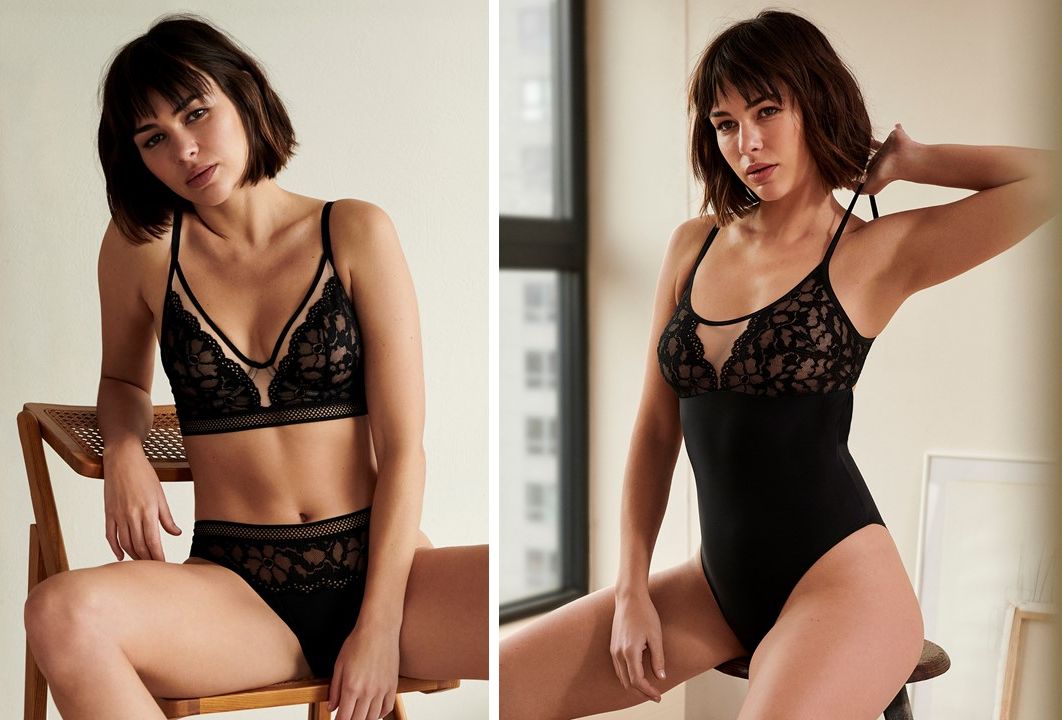 Lace longline bra with a graphic print and sleek trim
T-shirt bra 4.0
Marie Jo L'Aventure is known for its amazing pre-formed T-shirt bras. This summer, the collection includes playful prints, punchy colors, glitter, and shine. The heart-shaped padded T-shirt bra by Marie Jo L'Aventure Tom captivates with a subtle zebra print in chic olive green with a golden sheen. Eye-catcher alert! The straps will add a hint of sparkle to all your summer outfits.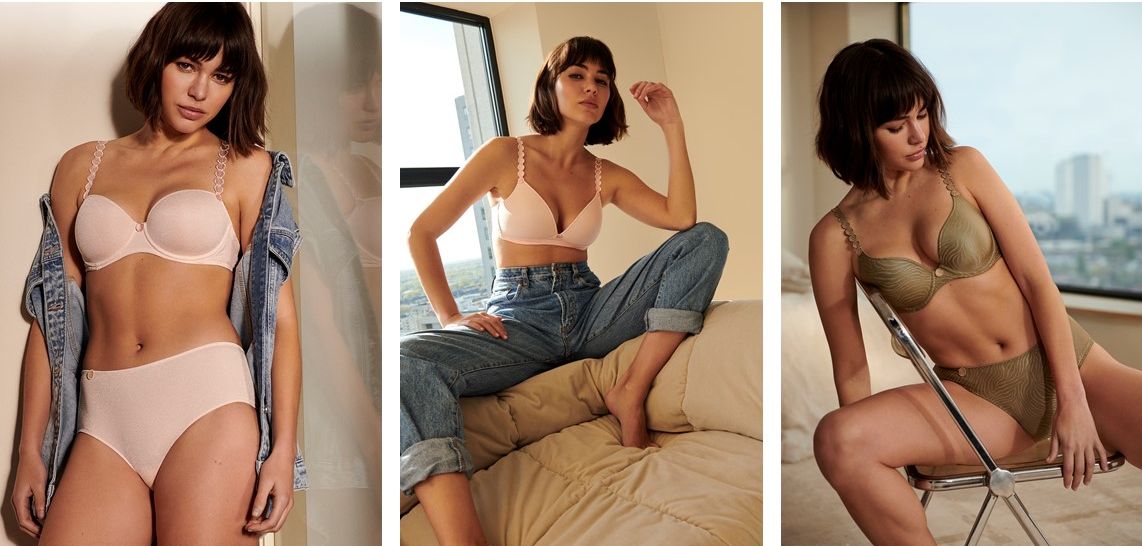 A modern take on Marie Jo L'Aventure's signature style
Layering was a popular trend this spring. Marie Jo L'Aventure Mariko creates the illusion of layers through an ingenious play of punchy colors and sheer fabrics. This series includes two smooth bras. All women will find the perfect brightly colored summer bra that fits like a dream. The double straps in neon and raspberry red will put an instant smile on your face.

Inject some color into your lingerie drawer!
Pretty in prints!
Unique prints are part of Marie Jo L'Aventure's DNA. An oversized crocodile print in a neutral hue, a cool zebra print, or graphic lines – you decide! Our summer favorite is the slightly abstract floral print on airy tulle by Marie Jo L'Aventure Taro, which looks like a watercolor painting against the skin. Delicate and empowering at the same time.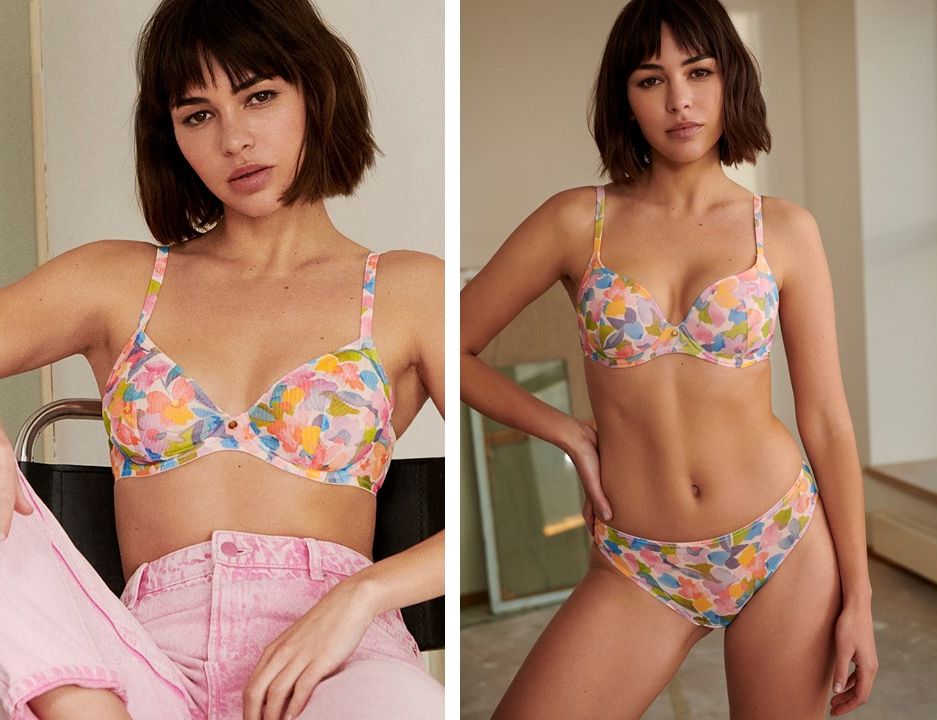 New floral print is like a watercolor painting