A sexy power look for the festive season: Discover the Marie Jo winter collection
Treat yourself to a stylish and comfy set, from urban to minimalist-chic.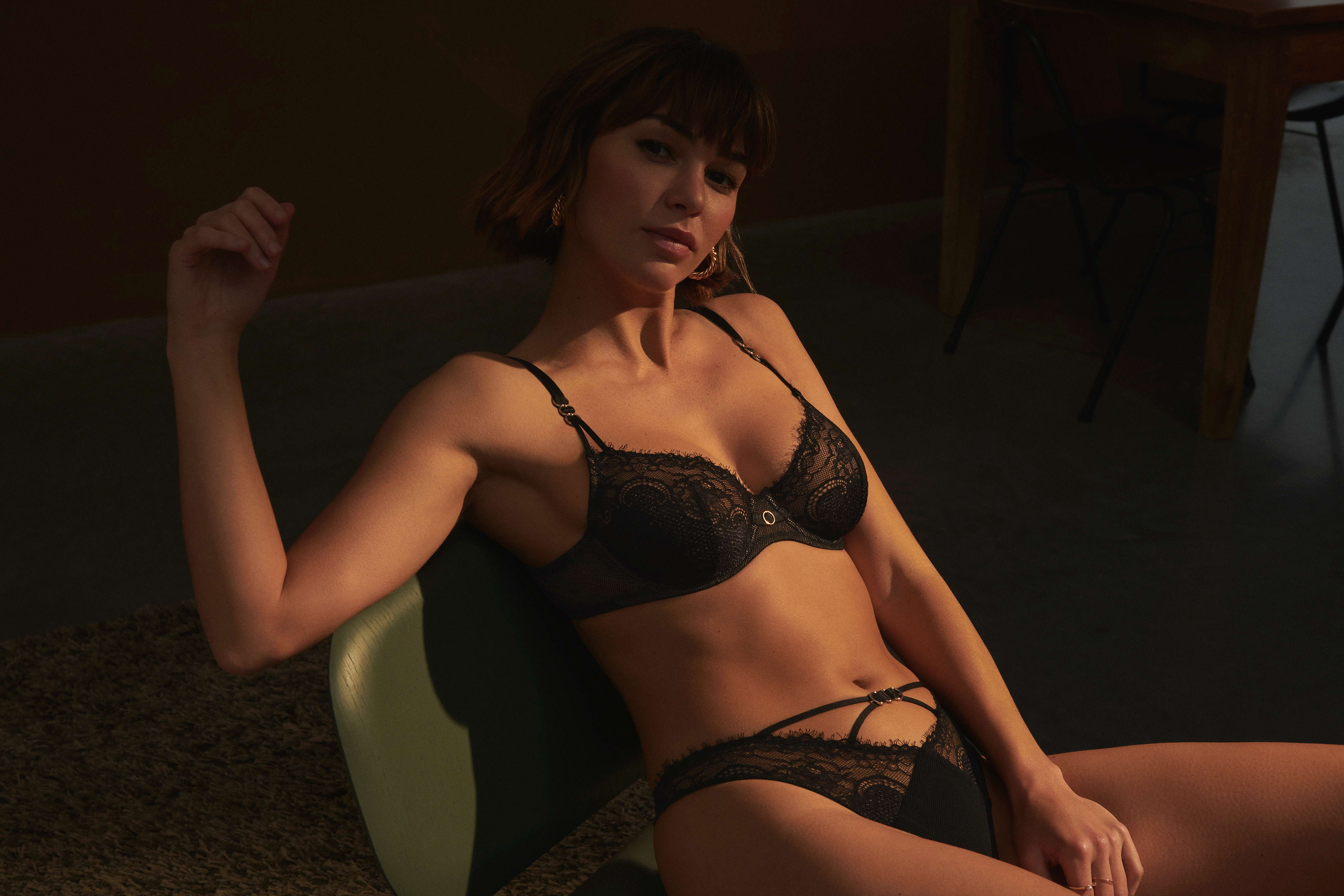 Cozy dinners, impromptu drinks, and dazzling party outfits: The holidays are right around the corner! Add the finishing touch to your party look with a new lingerie set from the Marie Jo winter collection. Choose a set with a bold design and a superior fit that flatters your figure, suits your style, and reflects your personality.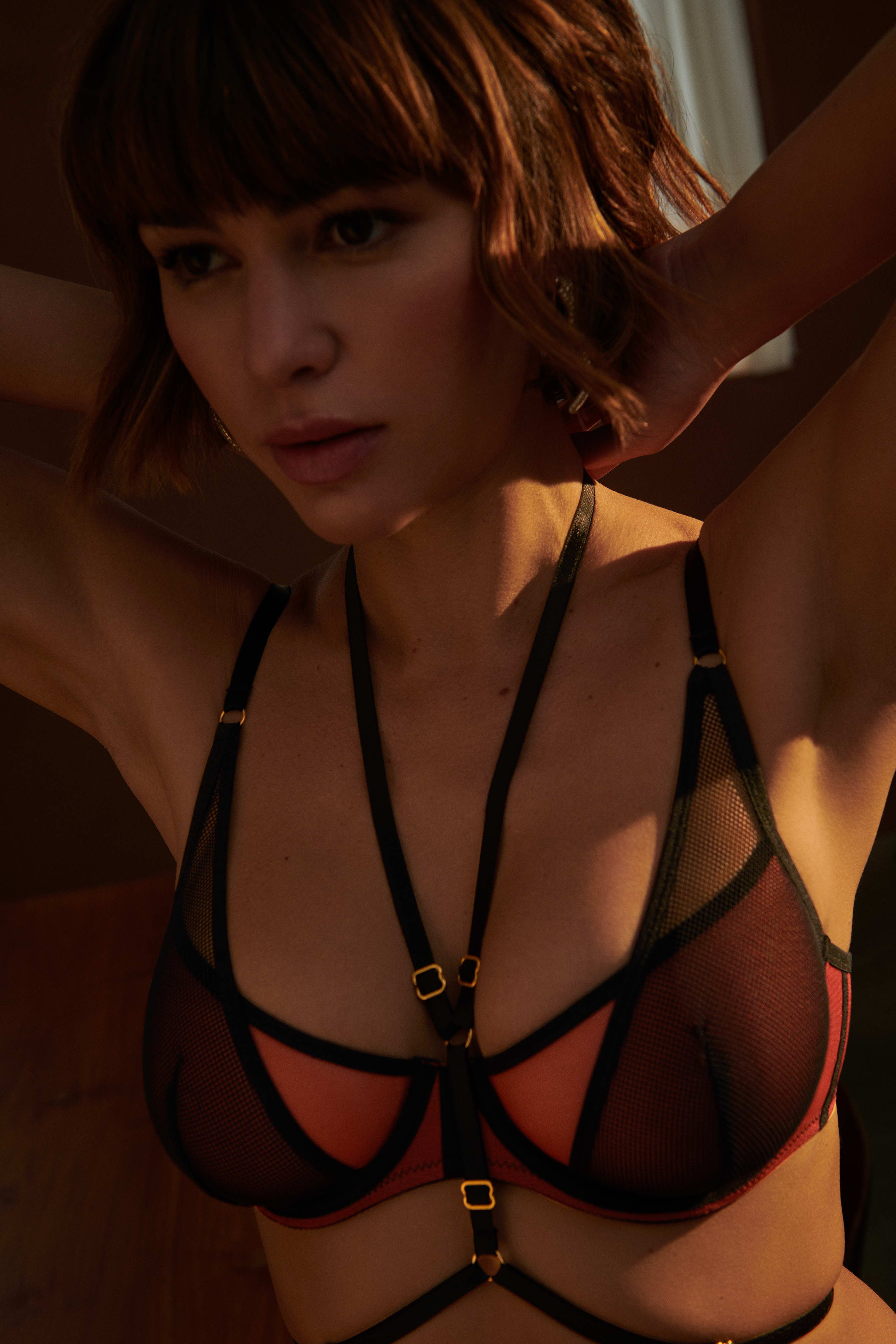 Flash-forward to New Year's Eve: You check your reflection in the mirror before dashing off to dance the night away. New Year's outfit on point? Check! Thanks to your Marie Jo lingerie – your invisible force – you'll be ringing in 2024 feeling stylish, sexy and empowered.
Get inspired by our three new series: Marie Jo Junoo, Marie Jo Fezz, and Marie Jo Amman. Each of these stylish and comfortable series consist of a wide range of styles.
Sexy Junoo
Marie Jo Junoo is captivatingly sexy. This series features delicate lace, a bold snakeskin print, and mesh-effect tulle. The fabric is sheer and light for a truly comfortable fit. If you love bold lingerie in timeless black, Junoo is for you!
For a next-level power look, treat yourself to the sheer bodysuit. The wow-factor is indisputably the bold design and stunning details at the back. This series also includes a garter belt and a harness – sexy accessories that highlight your femininity.
Fabulous in Fezz
Say hello to Marie Jo Fezz, minimalist-chic meets seductive design. Everything about this series screams sexy, from the elegant play of lines to the sheer tulle and black ties. The timeless black is paired with a rich earthtone to create a warm, wintry look. Fezz's edgy design is a subtle and playful nod to the bondage style. Fashion tip: The harness from the Marie Jo Junoo series is a fabulous match.
Amen to Amman
Meet Marie Jo Amman, an urban-chic series with black and ivory-colored prints. Amman's sexiness lies in the interplay of contrasting colors, flattering lines, and seductive cut-outs. The shimmery fabric adds a hint of mystery.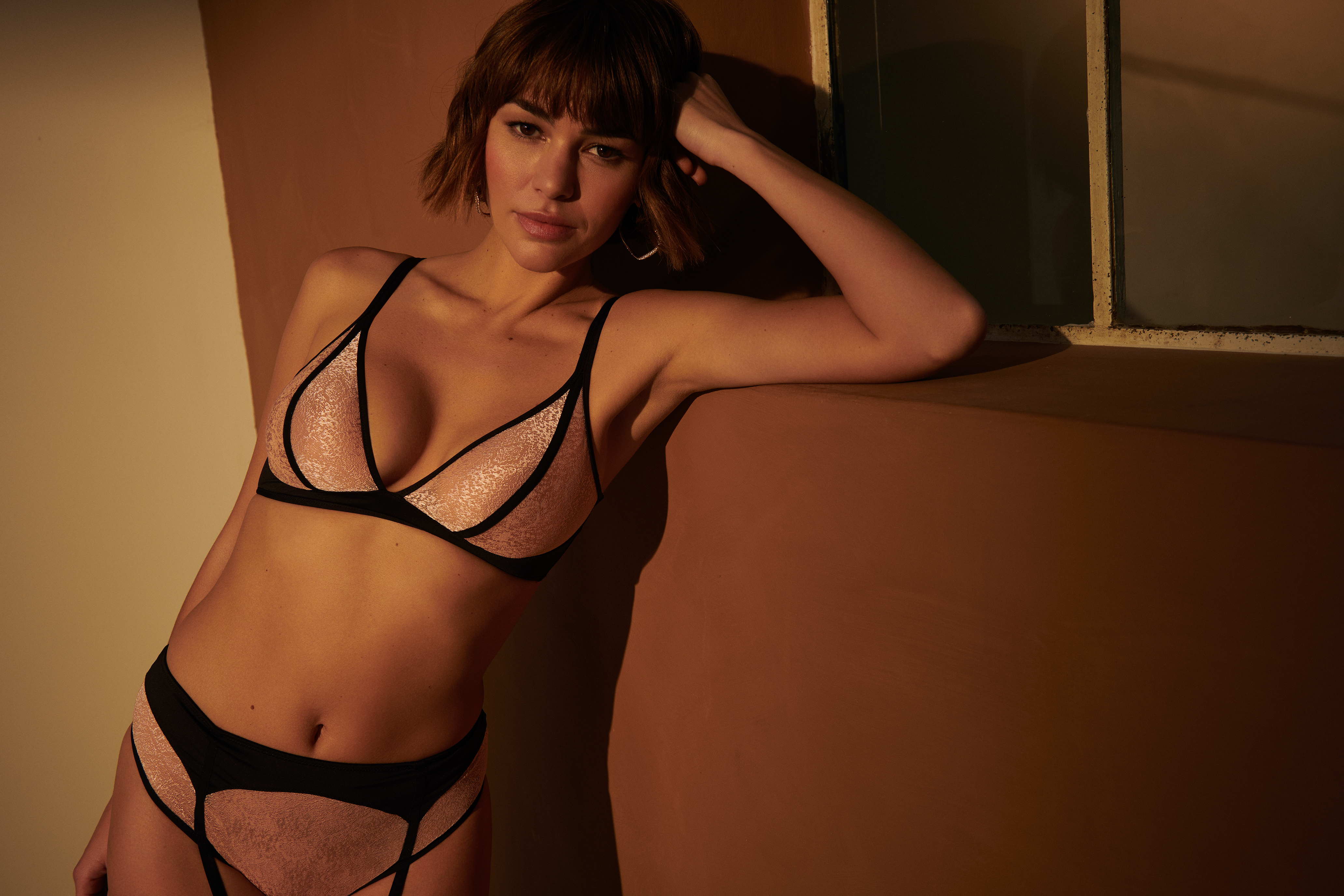 This series consists of a wide range of styles, including a trendy wireless bralette. For a seductive look, wear with the matching briefs with removable garters.